AAP chief Arvind Kejriwal's signature muffler look has been a favourite topic for memes and jokes. But, now a young boy dressed up as Kejriwal is winning hearts on the internet.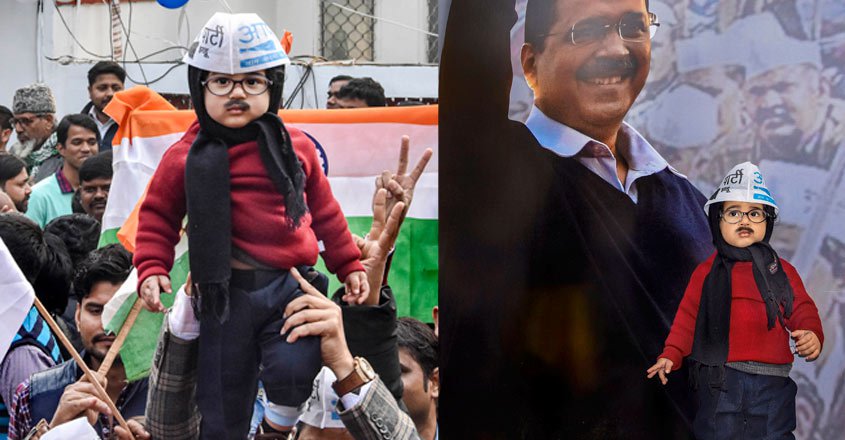 Even AAP was impressed by this young copycat so they tweeted his image on their social media page and captioned it "Mufflerman."
The internet certainly couldn't ignore something this adorable and this is what they had to say:
AAP might be winning seats in Delhi but, Chota Kejriwal is definitely winning hearts.