A wave of attacks on Afghan police, army and NATO installations in Kabul killed at least 42 people and wounded hundreds, dashing hope that Taliban insurgents might be weakened by a leadership struggle after news of their longtime leader's death.
One member of Afghanistan's NATO force and two insurgents were killed in an overnight battle at a base used by special forces in Kabul, authorities said on Saturday, August 8.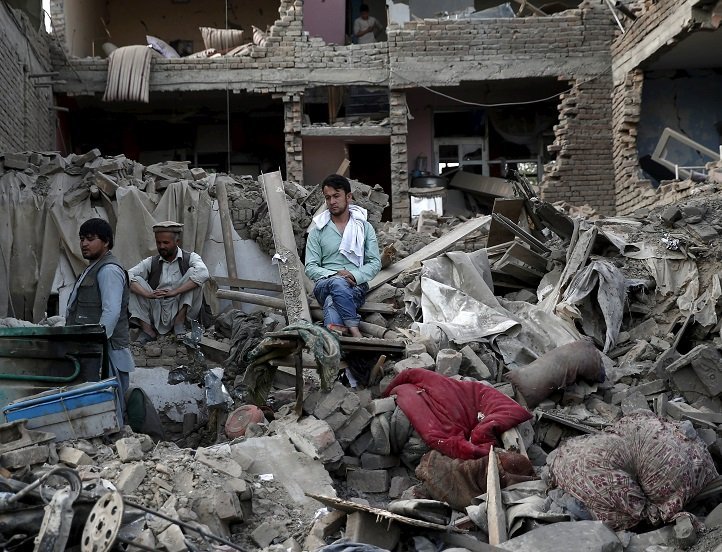 The attacks came just over a week after the Taliban announced a new leader and appeared to dash any hope of a swift return to peace talks between the insurgent movement and the government of President Ashraf Ghani.
A Taliban spokesman claimed responsibility for the suicide attack on the police academy, in which security sources said at least 50 or 60 people had been killed or wounded.
"The bomber was wearing a police uniform and detonated his explosives among students who had just returned from a break," a police official said.
Shortly afterwards, two explosions hit an area north of Kabul airport close to a U.S. special forces base and insurgent fighters followed up with gunfire, with fighting continuing into the early hours of the morning.
Shortly after the explosions, military jets roared over the centre of Kabul and helicopters flew overhead as the fighting continued.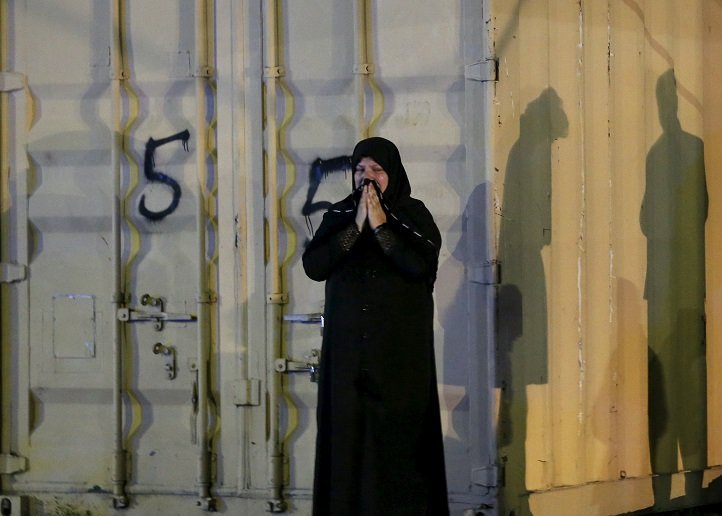 The evening attacks came less than 24 hours after a huge truck bomb exploded near an army compound in a residential area of Kabul, killing at least 15 people and wounding 248.
Unlike the attack on the police station, the Taliban did not claim responsibility for the truck bombing, which caused mainly civilian casualties, killing and wounding people in their sleep and wrecking shops and homes.
"Last night's attack was a cowardly terrorist attack against civilians," presidential spokesman Sayed Zafar Hashemi told reporters.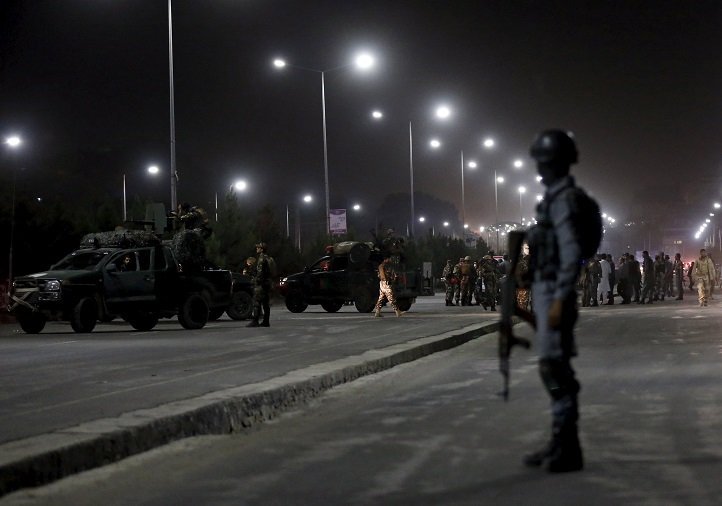 The explosions took place near several potential targets, including a counternarcotics police camp near a base for U.S. security contractors and a U.S. special forces base known as Camp Integrity.
"Anti-government elements launched a complex attack against Camp Integrity, initiated with a vehicle-borne bomb and followed by small arms fire and further explosions," one Western security source said.
Colonel Brian Tribus, director of public affairs for NATO's Resolute Support mission in Afghanistan, said authorities were still gathering information about the attack on the Camp Integrity facility, near Kabul airport.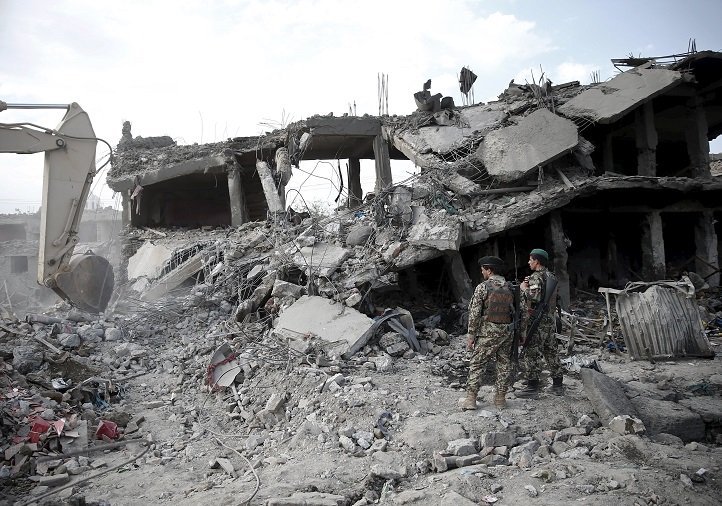 "One Resolute Support service member and two insurgent attackers were killed," he said in a statement, which gave no further details.
One Western security source said on Friday that insurgents attacked Camp Integrity with a car bomb and then fighters followed up with gunfire.
The Afghan war between the Western-backed government and the Taliban has intensified since the NATO combat mission ended last year and most foreign troops were withdrawn.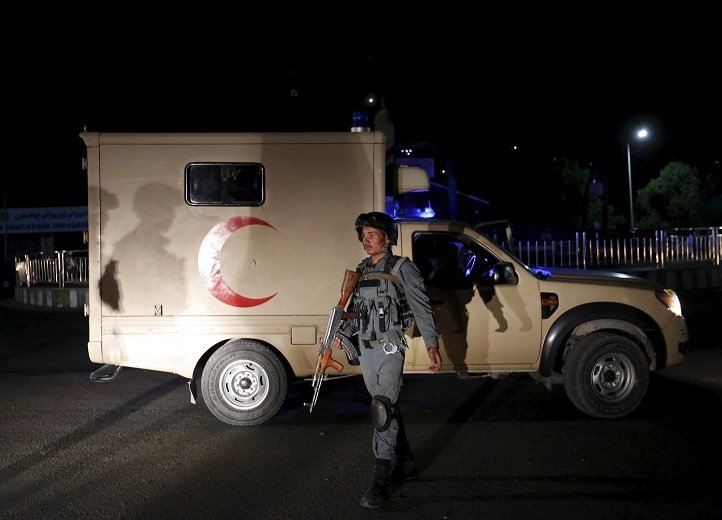 Kabul has frequently been targeted by the Taliban and other insurgent groups seeking to destabilize the fragile government of President Ashraf Ghani although the scale of Friday's attacks was unusually large.
The attacks dashed any hopes of rapid progress in peace talks following last week's appointment of Mullah Akhtar Mansour as leader of the Taliban, who pledged to continue the insurgency which has killed and wounded thousands this year.
Mansour took over as leader after the movement's reclusive founder, Mullah Mohammad Omar, was revealed to have died two years ago.