Self-proclaimed caliph of Islamic State (ISIS), Abu Bakr al-Baghdadi is no longer in charge of the "day to day operations" of the group, The Guardian reports. The leader of the extremist group is recovering from the wounds suffered in a US air strike during March in western Syria.
But, it seems, the impact of Baghdadi's unconfirmed injury has had no impact on the strength and functioning of the group.
So, who's in-charge of the group known for its rapidity of gaining control of territories and video-captured beheadings?
The Independent says a former physics teacher who rapidly rose through the ranks of ISIS, Abu Alaa Afri, "the self-proclaimed caliph's deputy", has been made the temporary leader of ISIS while Baghdadi recovers.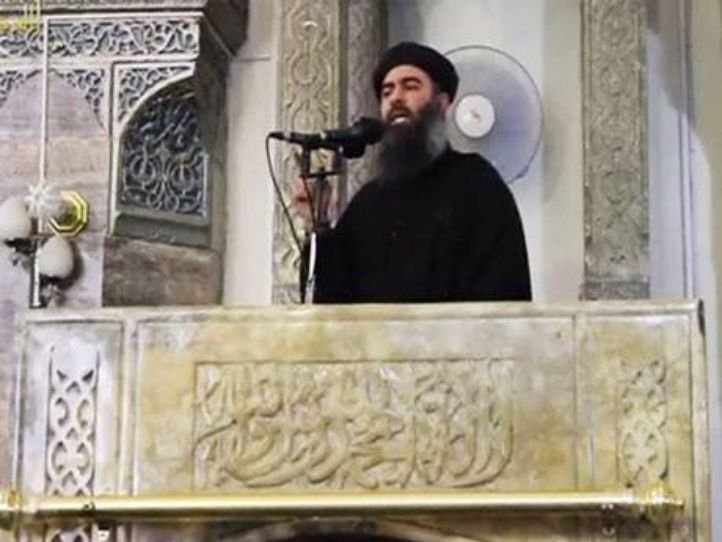 "After Baghdadi's wounding, he [Afri] has begun to head up Daesh [arabic term for ISIS] with the help of officials responsible for other portfolios," he said. "He will be the leader of Daesh if Baghdadi dies."
However, whether Baghdadi has been injured or not is still disputed between analysts and experts, with even Pentagon saying that it has no evidence to suggest Baghdadi had been wounded.
Whatever the case, the question of choosing the successor for leading the group begs attention.
Elijah Magnier, chief international correspondent for Al-Rai Media, said ISIS is not a horizontal organisation and instead, has a Shura council, or a committee of members, who would appoint the next leader in the event of Baghdadi's death, The Independent report notes.
What if Baghdadi dies?
According to Sajad Jiyad, an Iraq Analyst & Research Fellow and an associate member at the Iraqi Institute for Economic Reform, it is unlikely that Afri be the man chosen to succeed him as leader.
"I think it would make more sense for Daesh to appoint a shadowy figure as caliph, somebody not known at all, maybe even invent a character, so to avoid his being killed or known," he said.
"A faceless caliph may prove more enduring than one who's DNA and profile has been captured," he added.