The BJP Government has silently extended the controversial Armed Forces Special Powers Act, 1958 (AFSPA) to almost the entire state of Arunachal Pradesh, citing serious law and order disruptions in all districts of the state bordering Assam.
A new notification by the Home Ministry cites all districts bordering Assam as "disturbed areas" under Section 3 of AFSPA, for the next one year. The notification says the National Democratic Front of Bodoland (NDFB) has set up their headquarters in Taga, Myanmar and are contemplating a new route through Arunachal Pradesh for arms transshipment.
"The geographical terrain of Arunachal Pradesh puts the militants in advantageous position and is used by underground outfits as their safe haven," says the Home Ministry.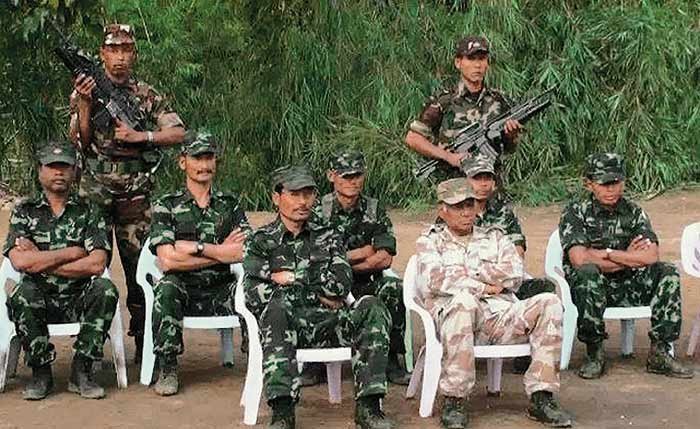 The Home Ministry claims the left wing extremists are silently trying to infiltrate into the state as it has been found to be active in parts of Arunachal Pradesh and therefore necessary for AFSPA to be imposed on these districts.
It is here that it becomes necessary to understand what AFSPA really entails.
What is AFSPA
AFSPA is an act of the Indian Parliament passed in 1958 which grants special powers to the Indian Armed Forces in areas deemed "disturbed" by the Act. The special powers that this Act provides are:
After giving due warning, officers can fire upon those acting unlawfully, even if it causes death, for the maintenance of public order
Destroy any arms dump, or fortified shelters or training camps which are used to attack from
To arrest without warrant anyone who has committed cognizable offence or is suspected to have done so
To enter and search any premises to make such arrests
To stop and search any vehicle reasonably suspected
Army officers have legal immunity over their offences. There can be no prosecution, suit or legal action taken against them
The government's decision on any area deemed disturbed cannot be brought under judicial review
The points mentioned make it evident why there have been widespread protests in India against it. Many NGOs and the United Nations have pushed India to repeal the Act. Under the Manmohan Singh government a committee was set up under Justice B P Jeevan Reddy to review the provision of AFSPA, and recommend to the government to either amend the provisions of the Act or replace the Act by a more humane one.
On June 6, 2005, the committee presented its report to the government, however, no action was taken and the Act has stayed as it was. The Jeevan Reddy committee expressly stated that the Act should be repealed. It expressed that the Act is "a symbol of oppression, an object of hate and instrument of discrimination and high handedness".
The need to repeal this Act
There are a number of prominent individuals and groups that have pressurised various governments to repeal this draconian Act. Their efforts have gone in vain.
P Chidambaram, Congress leader and former Home Minster under UPA II, had tried to pass amendments to the Act and called it an "obnoxious law".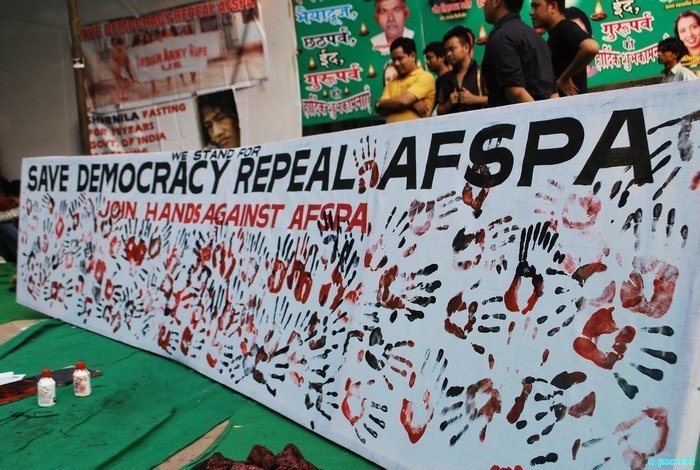 The United Nations has asked India to repeal the Act saying it has no place in a democracy.
In 2012, United Nations Special Rapporteur Christof Heyns said , " The AFSPA in effect allows the state to override rights in the disturbed areas in a much [more] intrusive way than would be the case under a state of emergency, since the right to life is in effect suspended, and this is done without the safeguards applicable to states of emergency".
He also stated that a number of UN treaty bodies have pronounced the Act to be in violation of international law.
Who is Irom Chanu Sharmila?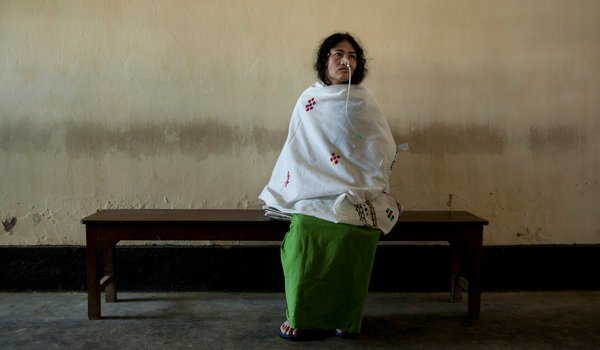 You have surely heard this name do the rounds in the media every now and then.
Irom Chanu Sharmila is the most prominent face of protest against AFSPA. In November 2000 Sharmila began a hunger strike after the Indian Paramilitary forces gunned down 10 civilians at a bus stop in Manipur. To this day Sharmila continues her fast. She is being force-fed through a tube in her nose and throat under govt orders. She has been arrested and released every year since 2000 and charged with an attempt to commit suicide.
Irom Chanu Sharmila is but one of the hundreds of Indians who oppose this draconian Act and are fighting to have it repealed.
AFSPA as it stands today
Numerous reports have been brought to light about the atrocious crimes committed by members of the Army, CRPF and police commandos under AFSPA. Stories of rape and torture are common knowledge. AFSPA gives the Forces the right to do as they wish without legal prosecution and they have taken more than their due advantage of it.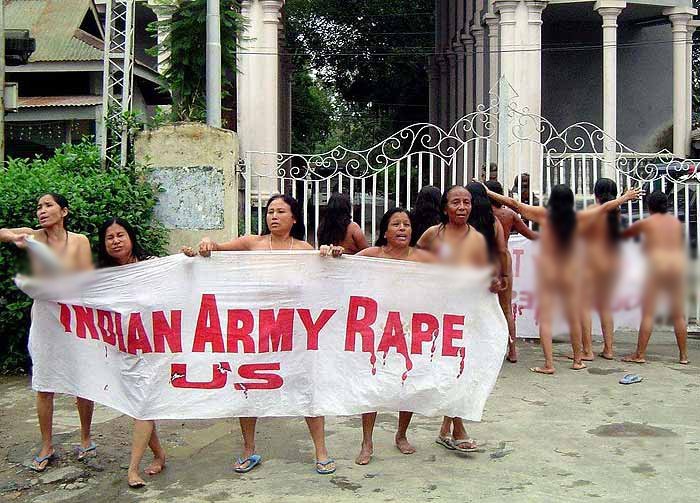 AFSPA is currently enforced in Jammu and Kashmir, Assam, Mizoram, Manipur, Meghalaya, Tripura and Arunachal Pradesh. The Modi government has rejected the Jeevan Reddy Commission Report.