BJP will organise 'maha-aarti' on Monday across all districts to pray for the speedy recovery of the injured and in the memory of the dead in the Kerala temple tragedy. 
In a statement, BJP general secretary Arun Singh said party workers are in grief over the tragedy and have been asked to hold 'maha-aarti' Monday evening.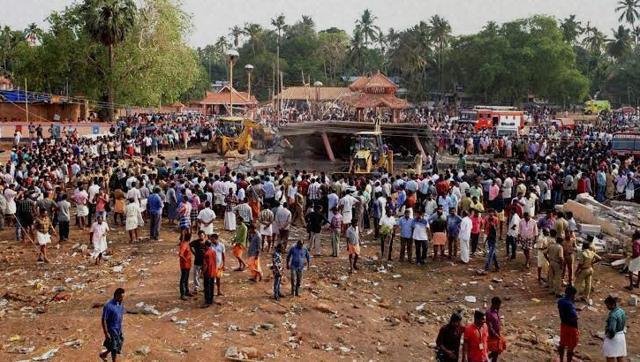 He noted that Prime Minister Narendra Modi and party chief Amit Shah were in Kerala on Monday to take stock of the situation and express their condolences. 
In one of the worst tragedies to hit Kerala, at least 106 people were killed and 383 injured in a devastating fire that engulfed the 100-year-old Puttingal Devi Temple complex near here during an unauthorised display of fireworks in the wee hours of Sunday morning.
(Feature image source: PTI)