When Brazil's top TV station picked its latest dancer to cheerlead coverage of the upcoming Rio carnival, viewers were in for a shock: She was wearing clothes.
TV Globo's dancer, known as Globeleza — a mash-up of Globo and the Portuguese word for beauty — is an annual institution. Always young, beautiful, black and skilled at samba, she wiggles her hips in a short, slickly produced clip interspersing carnival programming.
Since her first appearance in 1991, Globeleza has performed naked, other than high heels, sequins, a lick or two of shimmery paint — and some years barely that.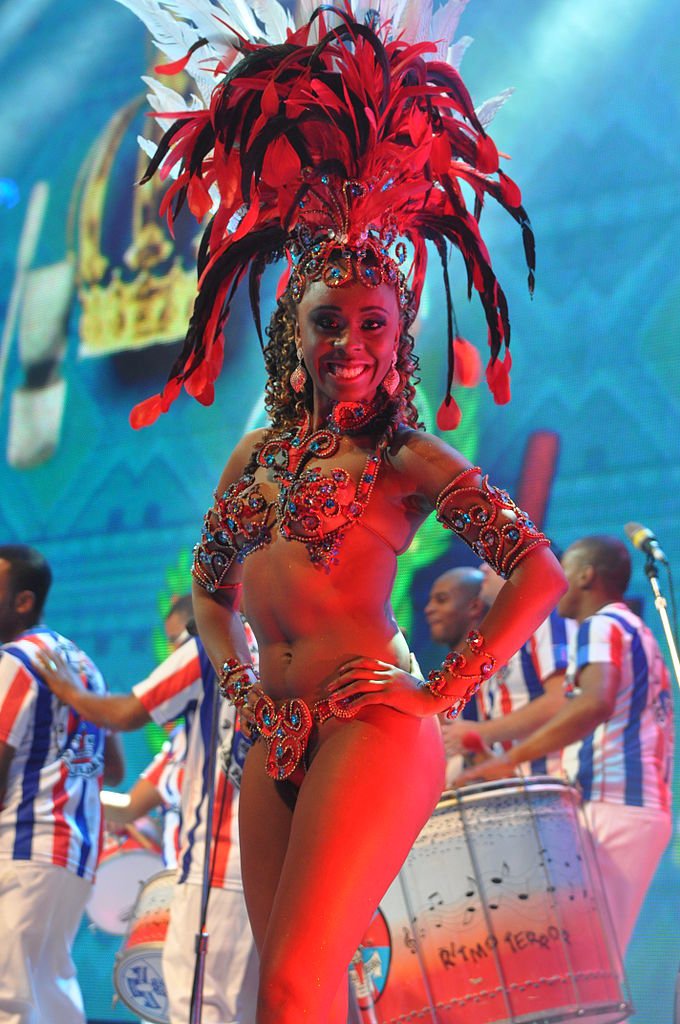 So the unveiling of the latest muse, Erika Moura, in lush, even ankle-length, folkloric costumes last month, was national news.
"For the first time, Globeleza is dressed" and "Who dressed Globeleza?" were among the chorus of headlines.
But Globeleza's new look is only one sign of shifting morality in Brazil as carnival goers rehearse for the famously wild pre-Lenten bash starting Friday.
Missing the party? 
Rio's new mayor Marcelo Crivella, an Evangelical bishop elected last year on the conservative wave sweeping the country, reportedly will not even attend the carnival.
Given that the carnival is Rio de Janeiro's biggest annual event, drawing approximately one million tourists, the absence of the mayor might seem odd.
Crivella, whose billionaire uncle founded the Universal Church of the Kingdom of God, would be the first mayor to miss the first carnival of his time in office. His absence would be all the starker given that his predecessor, Eduardo Paes, never looked happier than with a beer and a tambourine in hand.
But another former mayor, Cesar Maia, is not amused. "I understand that because of his religion he doesn't like to dance samba or something like that, but his presence… is obligatory," he told O Globo newspaper.
Sex object no more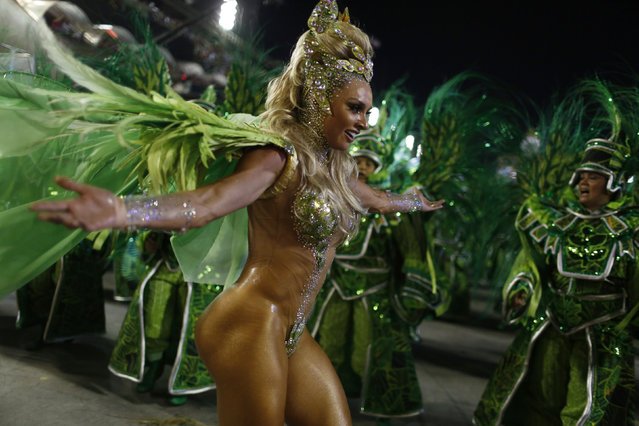 Right-winger Crivella may find the Rio debauchery not to his liking, but it is pressure from the left that is having the biggest impact.
Globeleza has long been targeted by activists who saw her nudity reinforcing popular images about black women as sex objects. They were also angered by an episode in 2014 when the dancer picked by Globo took flak on social media for being too dark and was replaced the following year by the lighter-skinned Moura.
Globo TV downplayed this year's switch to a clothed Globeleza, merely saying it wanted to "enrich" the character and that "the warm reaction of the public shows we took the right path."
But Luana Genot, who founded a racial equality nonprofit organization called ID_BR, is celebrating Globeleza's reinvention.
"That's something that the black feminist movement has been struggling to get for years and years," she said.
"Our struggle right now is for people to see that (black women) cannot be reduced only to this stereotype," she said. "People were just turning off the TV and sending a message that black people don't want to be portrayed this way anymore.
Music is another battleground. Feminists targeting sexual harassment have come up with a new carnival anthem, sung by Bruna Caram and Chico Cesar, that mixes the traditional body-shaking rhythm with a promise of respect: "It doesn't matter what you wear, I won't touch you unless you consent."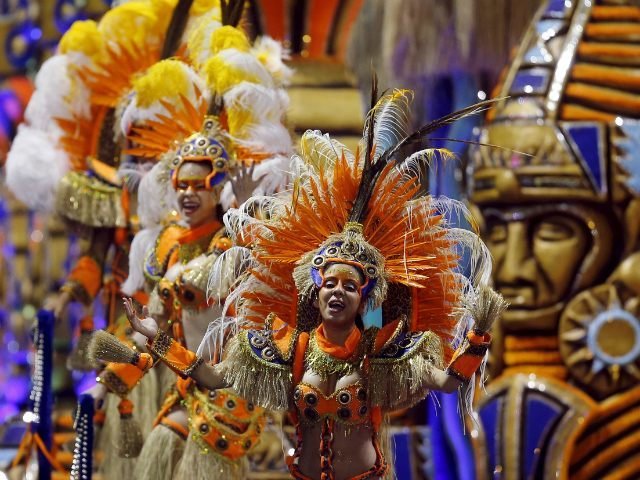 There is also fierce debate over alleged sexism and racism in the lyrics of some of the carnival's classic marching songs, for example in their use of the politically charged word for mixed-race women "mulata."
Several street carnival groups, known as blocos, have cut the songs, often written more than half a century ago, from their playlists.
Debora Thome, who founded the feminist bloco Mulheres Rodadas, says the tide is turning.
"It's something new. A lot of people have talked about it for years but not as much as now," she said.
"In our bloco we play about 10 songs and we choose from music sung by women or composed by women and which have empowering lyrics, or funny ones."
However, veteran carnival composer Joao Roberto Kelly, whose output of samba hits includes the perhaps awkwardly titled "Menino Gay (Gay Boy)" and "Maria Sapatao (Maria the Dyke)," accuses feminists of spoiling the party.
"I've not seen such censorship since the time of the dictatorship," he fumed in O Estado de S. Paulo daily.
Feature Image Source: WikiCommons