Wanted gangster Kumar Pillai, who had been fleeing for 17 years was held in Singapore in February, and was finally brought to India on Monday after the formalities of his extradition were successfully completed.
A police team carrying Pillai landed at international airport at around 10 PM in a flight from Singapore, a senior police officer said.
Gangster Kumar Pillai who was arrested in Singapore earlier this year, extradited to Mumbai last night. pic.twitter.com/4luoBjzQ14

— ANI (@ANI_news) June 28, 2016
He was produced before MCOCA court that remanded him in police custody till July 7. The 48-year-old Pillai, who heads an organised crime syndicate, was detained by Singapore in February after Red Corner Notice was issued against him by Interpol in 2012, police said.
FLASH: Gangster Kumar Pillai who was extradited from Singapore, recently sent to police custody till 7th July.

— ANI (@ANI_news) June 28, 2016
A police officer said that local cops mainly relied on a set of Pillai's finger prints, taken nearly 26 years ago, while preparing dossiers seeking his extradition.
Though he had left India in 1997, Pillai was operating his organised syndicate from foreign land through his men in the country, police said. 
"Pillai had stepped into the organised crime world to take the revenge of his father's death and is believed to have considerable influence in eastern suburbs of Vikhroli and Bhandup, where he used to extort money from builders," another senior official said.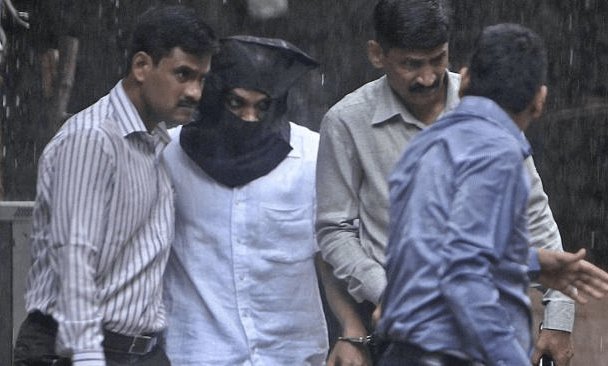 In 2009, Pillai had demanded Rs 50 lakh extortion from a builder in Vikhroli. But when the builder refused to relent, Pillai's associates opened fire to kill him, although the builder escaped, the official said. 
Eastern suburbs of Vikhroli and Bhandup were used to be his strongholds where he started his criminal career and subsequently graduated into a dreaded gangster who used to extort money from builders in the suburbs.
Sources said the crime branch officials strongly believed that Pillai had links with Sri Lanka's Liberation Tigers of Tamil Eelam and used to procure weapons from them.