The father of the girl whose husband was brutally hacked to death in full public view in a suspected case of honour killing surrendered on Monday even as a video clip showing three persons attacking the dalit youth in Tirupur district, triggered outrage. 
The father surrendered before a local court in Nilakottai in Dindigal district of the state, about 380 kms from Chennai. Kausalya, who too was assaulted, has blamed her father for the attack. 
The video that was aired across TV channels of the gruesome attack on 22 year-old Shankar showed his killers approaching him while he was with his wife, at Udumalpet in Tirupur district yesterday.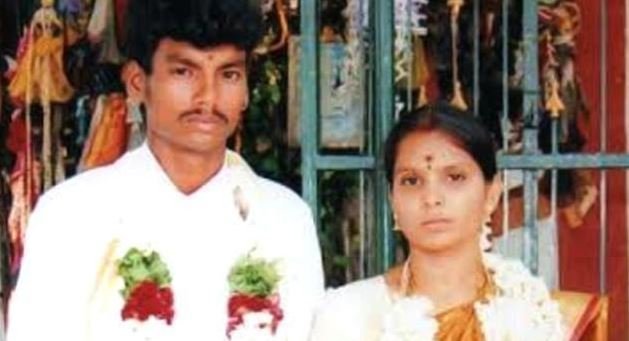 The men were seen attacking Shankar and his wife in a fit of rage, dealing repeated blows on the couple. 
Scared bystanders remained mute witnesses to the carnage on the busy road. Shankar was left lying by the roadside in a pool of blood. Facing no resistance, the three attackers left the place in a two-wheeler, not exhibiting any remorse over their bloody act. 
Though the incident was widely reported on Sunday itself, the video showed the brutality of the episode, with political leaders decrying killing of Shankar and the attack on his wife. TNCC President EVKS Elangovan, Left parties, MDMK, VCK and DK condemned the incident and called for immediate arrest of the culprits. 
The incident comes close on the heels of the murder of engineering student Gokulraj of Namakkal in a suspected honour killing. 
(Feature image source: Twitter/NDTV)