Amid a row surrounding Prime Minister Narendra Modi's educational qualifications, Congress on Sunday alleged "discrepancies" in his date of birth.
It also questioned the timing of Gujarat University sharing details of PM Modi's Masters degree which it had earlier refused to disclose citing secrecy.
Senior Congress leader Shaktisinh Gohil, speaking to reporters said,
"In students' register of MN College Visnagar (where Modi took admission in pre-science, equivalent to class XII) Sri Narendra Modi's date of birth is mentioned as August 29, 1949. In his election affidavit, he did not reveal his date of birth, but mentioned his age. His official birth date, as available in the public domain, is September 17, 1950." 
He showed a copy of the purported school register which mentioned the PM's name as Narendrakumar Damodardas Modi, along with his date of birth.
"We want to know what is the reason behind different dates of birth, what is the date of birth on his (Modi's) passport, on the PAN card and on other documents? And what is the reason behind different dates of birth?" Mr Gohil said.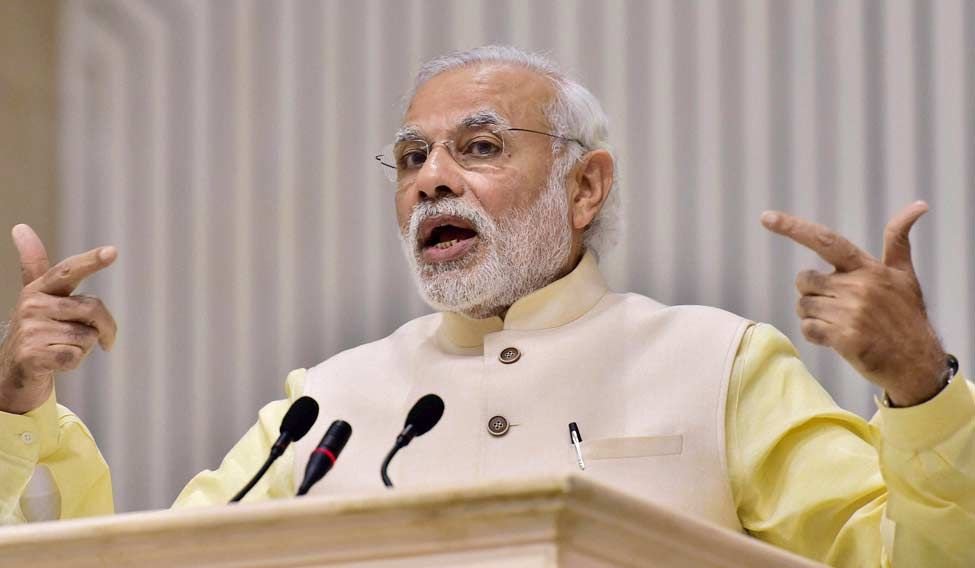 "(PM) Modi, in his affidavit filed before the returning officer in 2014 (Lok Sabha polls), had stated that he pursued his BA from Delhi University and MA from Gujarat University. In the same affidavit, he, for the first time, revealed his marital status as married to Jasodaben," he said.
Taking a swipe at PM Modi over his "56-inch chest" remarks, the senior Congress leader said, "The country does not have much interest in knowing PM's 56-inch chest, but public has interest in knowing his date of birth…where he got his BA degree from, when, and at least names of 10 students who studied with him".
Gujarat University on Sunday shared details of PM Modi's MA degree, saying he scored 62.3 per cent as an external student of the varsity after Central Information Commission directed it to provide the same to Delhi Chief Minister Arvind Kejriwal who had recently criticised the functioning of the transparency panel.
Questioning the timing of the disclosure by the varsity, Mr Gohil said, "Till today, at least 70 RTIs were filed in GU seeking the same information, but the reply was always 'information is secret, can't be revealed'. After CIC asked GU to give reply, overnight it turned vibrant, progressive, and instead of calling it secret, it decided to give information along with marks."
"How come GU does not have details of his (PM Modi's) BA degree? Because while getting admission in MA, he should have given his BA details. If you migrated from DU to GU, your migration certificate should also be there with the GU," he said.
(Feature image source: Reuters)