Petrol prices rose to a record high on Sunday in the country following a surge in international fuel rates and a weakening rupee. In Delhi, petrol is being sold for Rs 76.87 per litre and diesel at Rs 68.08 per litre.
Now that it's certain that we are getting massive holes in our pockets, we tried to calculate how much it would actually cost us to travel by our personal vehicles and other cab services. 
That will hurt the entire budget of this month.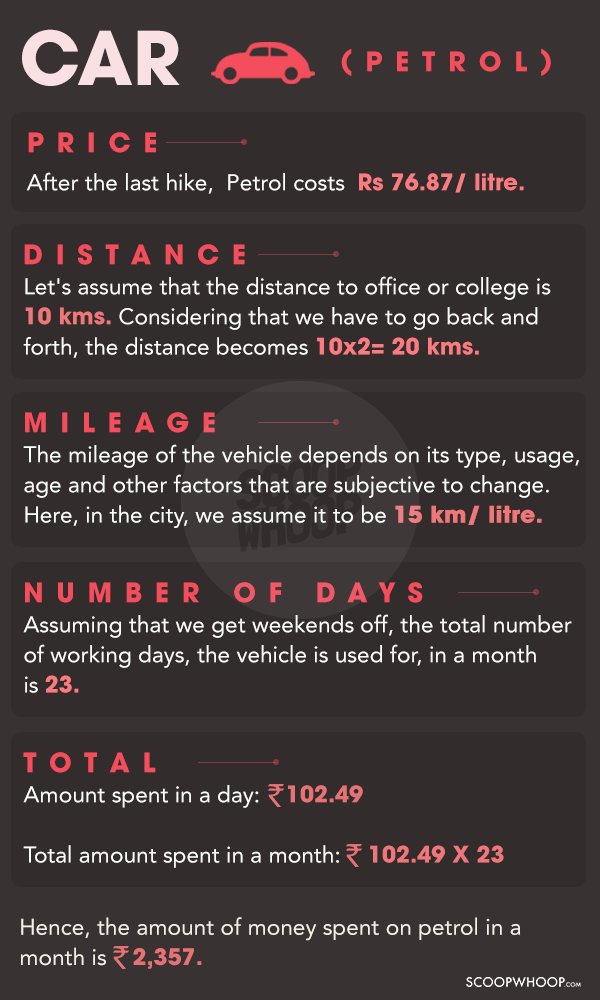 Well, that diesel car is suddenly looking very enticing.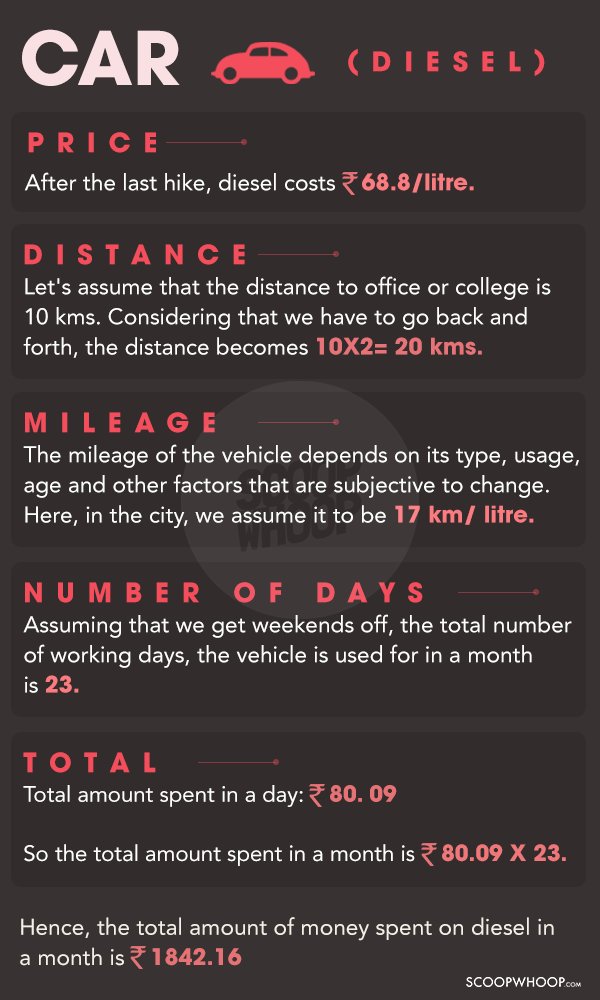 CNG is cheaper and causes a little less pollution. Always better!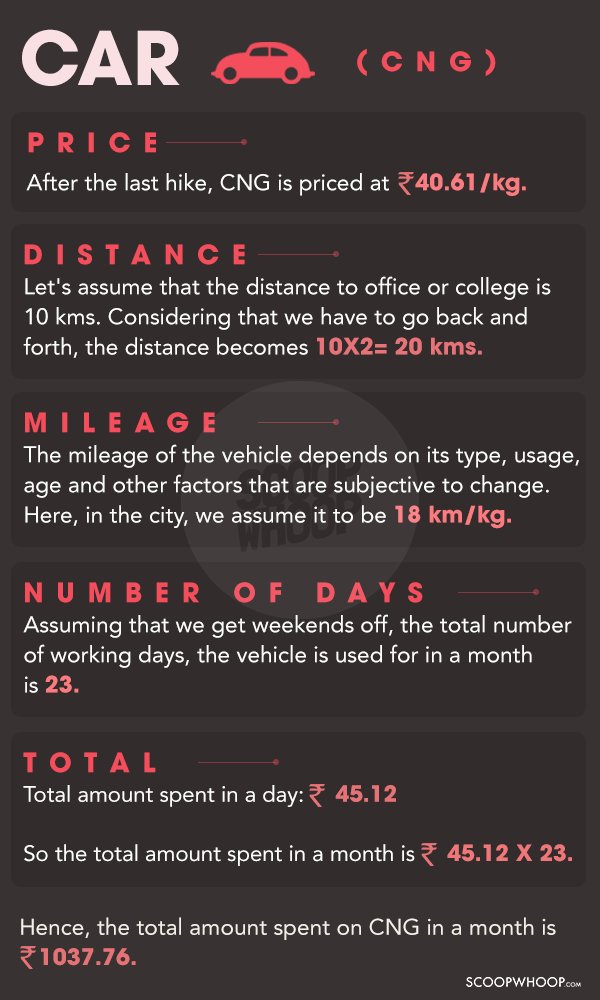 Huh! And I thought cabs were a bargain.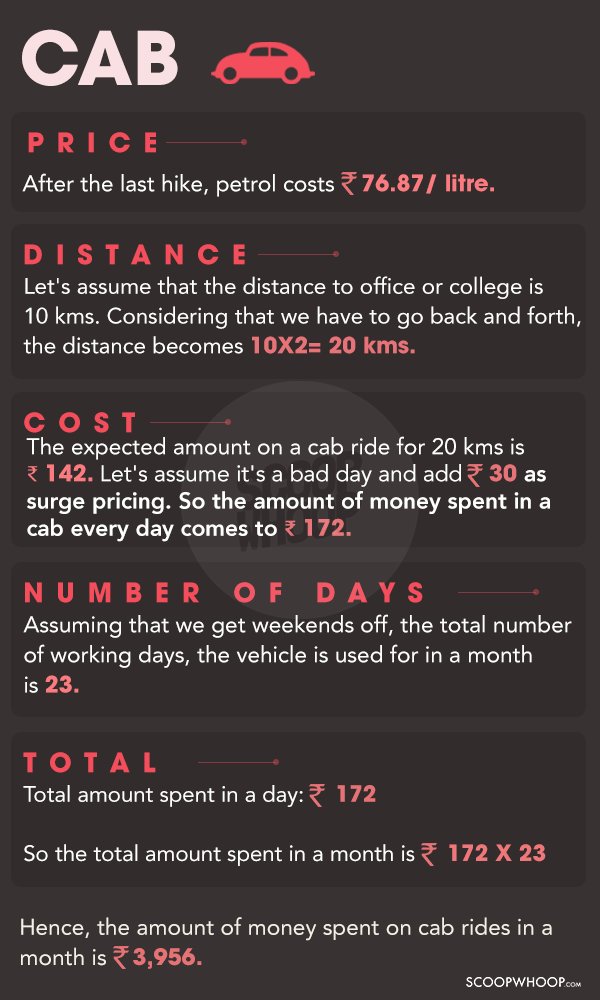 Getting ripped off, aren't we?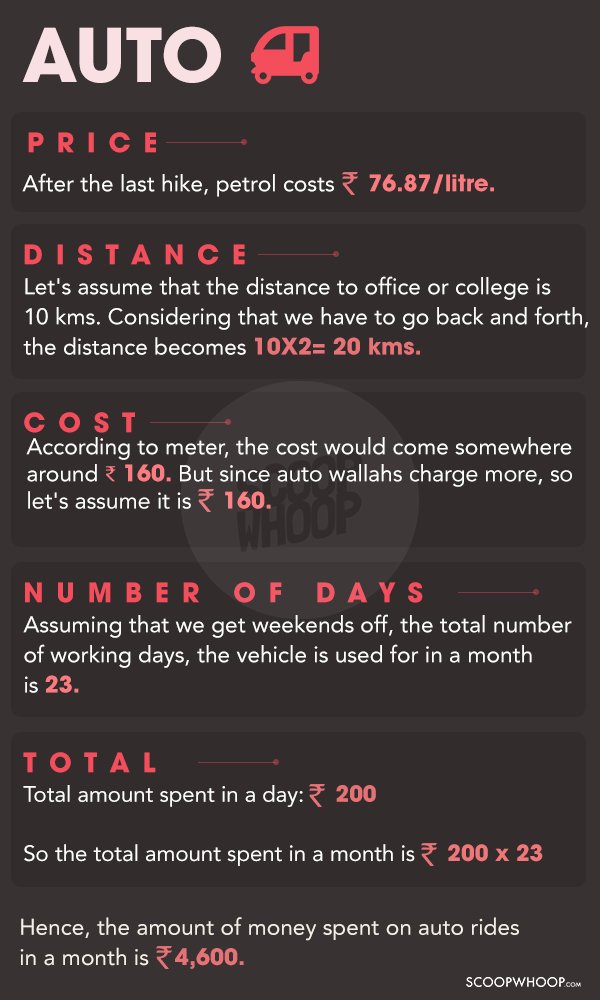 So here we are. Burning holes in our pockets to go to work to earn money to spend it again on travelling to work. Brilliant!