Most children are given names by their parents or some relation. But in the case of one girl in Uttar Pradesh's Mirzapur district, she will have the distinction of being named by the Prime Minister of India. 
Prime Minster Narendra Modi recently granted the wish of the couple and stepped in to name their newborn daughter. The Prime Minister did so after the infant's mother wrote to him expressing her desire to have their daughter named by him. 
The couple are supporters of the prime minister and had decided to have their baby named by him two months before their daughter was born on August 13, reports The Indian Express. 
Bharat Singh's wife had written the letter requesting PM Modi to name their daughter after she was born on August 13. Singh sent it on the same day through speed post. The letter also spoke of the Prime Minister's campaign to save the girl child and Indian girls winning medals at Olympics, reports Indian Express. 
The girl's father was elated to get a call from PMO on the evening of August 20 asking for him. He was then put in touch with the Prime Minister who spoke to him and congratulated him on becoming the father of a girl.
The Prime Minister then reportedly asked him to name his daugther Vaibhavi since it a combination of the names of the mother and father.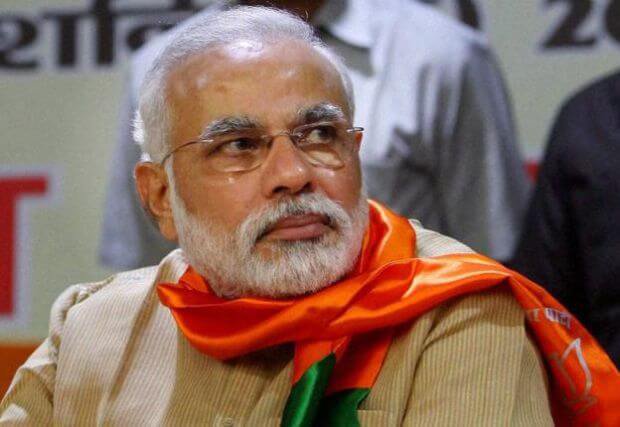 But when an elated Bharat told the villagers about the incident the next day, they refused to believe him and even made fun of him. Bharat then called the PMO and requested a written validation of the child's naming since no one was ready to believe him. 
On August 30, Bharat received a letter from the PMO that read ""Aapke ghar beti ka agaman hua hai. Aapko khoob badhai. Vaibhavi ke sapne aap poore karenge aur Vaibhavi aapki Shakti banegi, aisi shubhkamanayein (Congratulations to you on having a daughter. My best wishes, you fulfil the dreams of Vaibhavi, and she will become your strength)."
Singh told The Times of India that they admire PM Modi for his thinking about girls and his way of functioning and were extremely lucky to have their daughter named by him.