A Delhi court on Saturday granted bail to former Delhi University lecturer SAR Geelani, who had been arrested on sedition charges in connection with an event on February 10 at the Press Club here.
Delhi Police had opposed the bail plea, saying the event was "an attack on the soul of India" and it was "contempt of court."
Additional Sessions Judge Amit Bansal announced the bail after hearing the police and Geelani's counsel, who said there was no evidence that Geelani had raised anti-India slogans at the event. Geelani had to furnish a personal bond of Rs 50,000 and one surety of like amount.
Satish Tamta, counsel for Geelani, had said that criticising Supreme Court judgments was not contempt of court.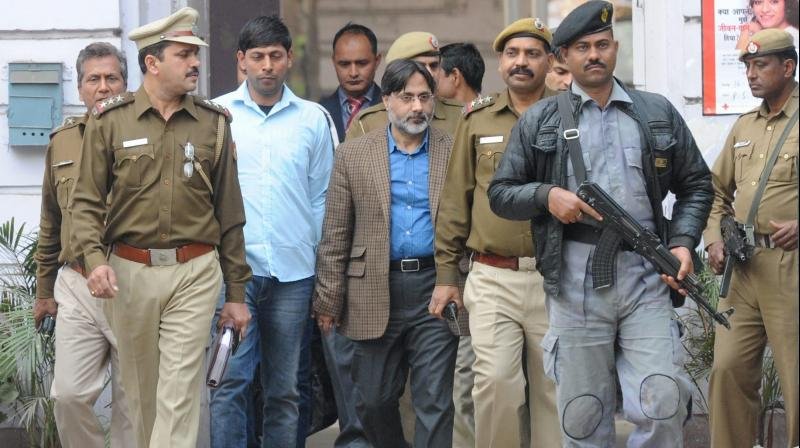 Delhi Police said Geelani and others were celebrating Afzal Guru and Maqbool Bhat, convicts in the 2001 Parliament attack case. Guru was executed three years ago.
"If he had not liked the SC judgement, he could have thought in his mind and within the four walls of the his house. But he had assembled people for the meeting in the heart of the Capital for that purpose which was an attack on the soul of India," police had said while opposing the bail plea.
Geelani's counsel, however, pointed out that the first information report or FIR states that people raising slogans at the venue had been told to desist by the office-bearers of the Press Club and asked to leave, which they did.
"There is nothing on record that Gilani shouted anti-India slogans or asked others to do so. It was a meeting of intellectuals to discuss the Kashmir issue," counsel for Geelani said.
Counsel pointed out that Geelani, who was arrested on February 16, has been in jail for last around one month and is not required for the probe any further.
Feature image source: PTI