Cyclone Roanu struck the Bangladesh coast on Saturday killing six people and forcing hundreds of thousands more to flee their homes as the storm unleashed strong winds and heavy downpours.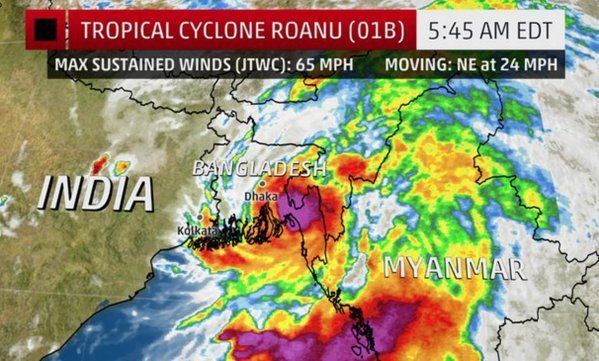 Authorities took more than 500,000 people into shelters as the cyclone made landfall just after noon local time (0600 GMT), packing winds as strong as 88 kilometres (54 miles) per hour.
"It has struck the southern coastal areas of Barisal and Chittagong with a wind speed of 62-88 kilometres per hour," Omar Faruq, a government meterological department official told AFP.
Several villages were inundated on the Banshkhali coast in Chittagong after the cyclone triggered a five-feet (1.5 metre) storm surge, the Red Cross's cyclone preparedness official Ruhul Amin told AFP.
"Thousands of villagers were forced to flee their homes after the storm surge flooded their villages," he said.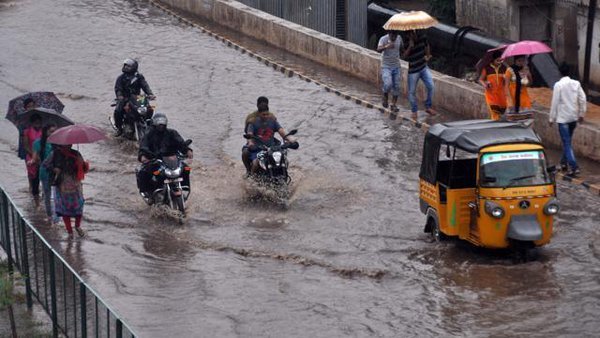 It came after the peripheral wind of the cyclone struck coastal areas early on Saturday morning, causing widespread devastation across the impoverished region.
Six people perished and hundreds of mud-and-tin houses were damaged in two southern districts, police said.
"A mother and her young child were killed after a landslide buried their hillside home at Sitakundu in Chittagong. The landslide was caused by heavy rains," Shah Alam, a police inspector told AFP, adding that another child died in the Chittagong city.
Two others were killed in Tajmuddin town on Bhola island in the coastal region while a woman in her 50s died under a flattened house in nearby Patuakhali, police said.
Thousands of homes were being evacuated as the cyclone bore down.
Disaster authorities have shut down sea and river ports and ordered fishing trawlers not to go out, while the meteorological department warned of landslides in southeastern hill districts.
Officials said that they were prepared to move more than two million people to nearly 4,000 cyclone shelters in the country's south.
A Threat To India?
According to a report in Accuweather, North-Eastern India and Bangladesh will remain at risk for life-threatening flooding and landslides from the deadly Cyclone Roanu.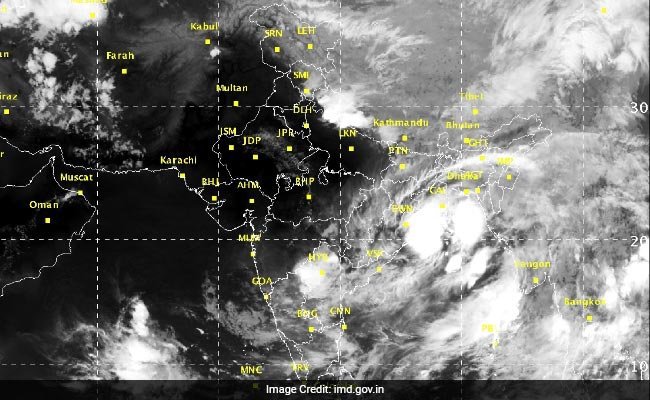 According to the Regional Meteorological Centre. West Bengal is set to receive heavy to very heavy rainfall from Friday. An alert has been issued. 
The Odissa government has also issued a cyclone alert in at least 12 districts of Odissa, asking officials to be prepared for eventualities, The Indian Express reported.
Meanwhile, the threat to coastal Andhra Pradesh from the cyclone appears to have receded, NDTV reported. 
(Inputs from AFP)
(Feature Image Source: Twitter/@ndmaindia)