An unspecified number of passengers and crew were injured when a Malaysia Airlines flight from London to Kuala Lumpur was hit by severe turbulence, the carrier said, as photos emerged showing a cabin strewn with debris and upended meal carts.
The trouble-prone national flag carrier, which is still trying to shake the stigma of the double disasters of MH370 and MH17 two years ago, said "some passengers" were hurt aboard MH1 during a rough ride over the Bay of Bengal on Sunday.
"Due to a brief moment of severe turbulence some passengers suffered minor injuries," it said in a statement.
"A small number of affected passengers and crew have been treated by medical officers."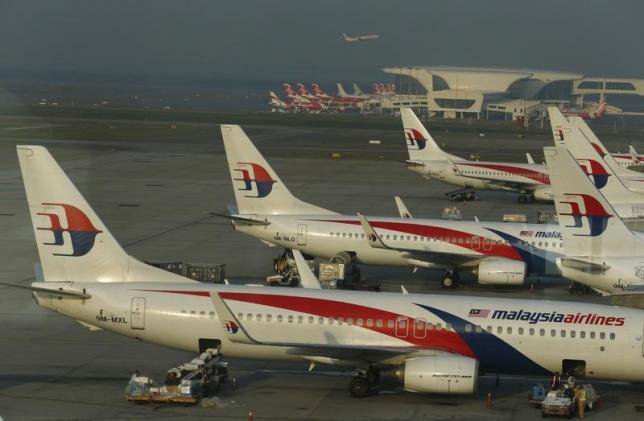 Photos uploaded to social media showed aisles littered with meal-service rubbish, pillows and other debris, and state-run Bernama news agency showed a woman being taken from the plane on a stretcher and wearing a neck brace.
"Malaysia Airlines has assisted the 378 passengers and crew onboard MH1 and sincerely apologises for any inconvenience caused by this weather event which was entirely beyond our control," the company said in the statement late Sunday.
The devastating MH370 and MH17 disasters in 2014 pushed the perennially loss-making airline to the brink of bankruptcy as bookings dried up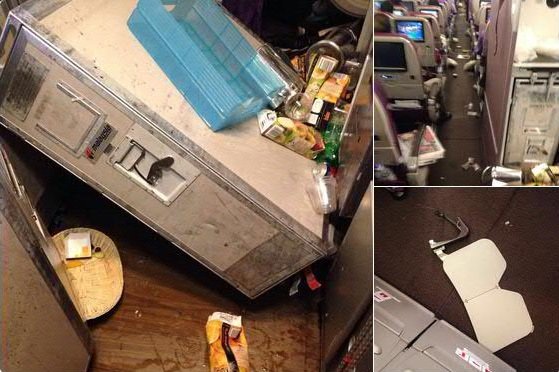 Flight MH370 disappeared on March 8 of that year, en route from Kuala Lumpur to Beijing with 239 passengers and crew. Debris found in the Indian Ocean has confirmed the Boeing 777 went down but what happened remains a mystery.
Four months later MH17 was blown from the sky by a suspected Russian-made ground-to-air missile over war-torn Ukraine, killing all 298 passengers and crew.
German airline turnaround specialist Christoph Mueller was brought in the following year to oversee a rescue plan that has entailed slashing 6,000 jobs and dramatically trimming the carrier's route network.
In April, however, Mueller said he was leaving in September, well before the end of his three-year contract, for unspecified "personal reasons".