In the run-up to Tamil Nadu CM J Jayalalitha's 68th birthday, the government is introducing a string of schemes and events for people, with a view to strengthen Brand Amma in the state.
The state's first mass vow renewal ceremony for elderly couples will be held in Thiruvallikenni. The ceremonies which are traditionally held on the husband's 60th, 70th and 80th birthdays, have never been organised on such a scale, The News Minute reported. 108 couples will participate in the event, as the expenses will be borne by the the ward head in the district.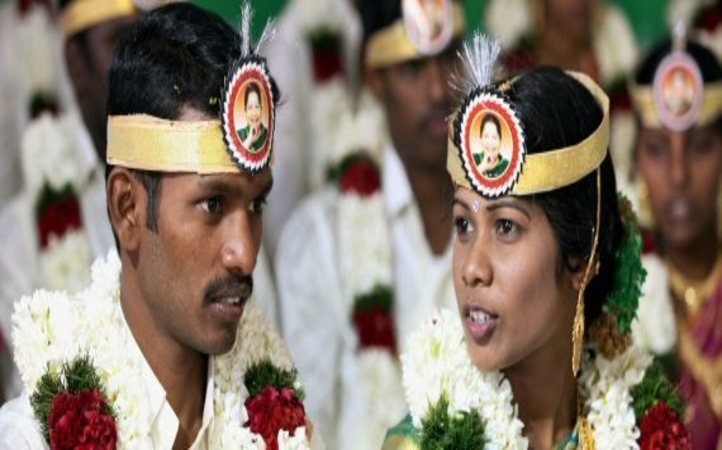 The mass renewal of vows comes after a mass marriage ceremony of 68 couples, who also had to wear bands with Jayalalitha's image. The Ward head said, "The couples will get a silk saree, shirt, dhoti, pooja items for the ceremony and other household materials like pillows, bedsheets and buckets – things that senior citizens will really need."
Meanwhile reports suggested that if the CM is free, the venue will be shifted to the YMCA grounds in Chennai.
Images sourced from PTI