Nagaland Chief Minister T R Zeliang resigned on Sunday against the backdrop of widespread protests in the state triggered by the government decision to reserve 33 per cent seats for women in urban local bodies. 
Neiphiu Rio, former Chief Minister and sole MP from the state, appears to be a front-runner for the Chief Ministership. A statement from the Chief Minister's Office said Zeliang was stepping down and a consensus leader will be chosen tomorrow morning at Naga People's Front (NPF) Legislature Party meeting.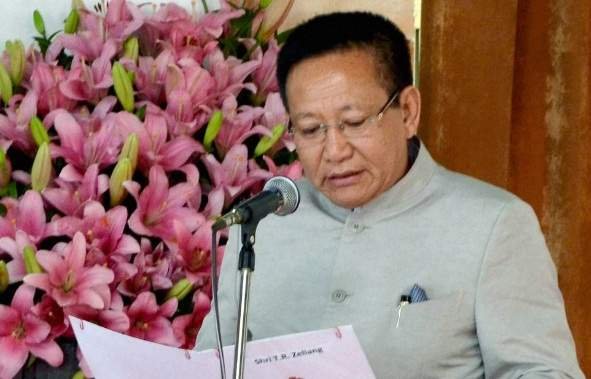 Governor P B Acharya accepted Zeliang's resignation and asked him to continue till further arrangements were made, official sources said. The NPF meeting tomorrow will be followed by a meeting of DAN (Democratic Alliance of Nagaland) at 11 AM in Kohima. 
In the 60-member Assembly, Rio is said to be commanding the support of 49 MLAs, including eight Independents. At least three MLAs, including Speaker Chotisuh Sazo, are with party President Shurhozelie Liezitsu. 
The BJP has four MLAs in the state. NPF sources said both Rio and Zeliang had met Union Home Minister Rajnath Singh in New Delhi yesterday. Zeliang had gone to Delhi on February 16 after seeking two-three days' time to step down from the Chief Minister's post and ensure a "smooth transition" of power. 
Nagaland has been rocked by widespread protests since last month after the state government announced that in the Urban Local Bodies (ULBs) election, 33 per cent of the seats would be reserved for women. Tribal bodies have been demanding resignation of Zeliang, who headed Democratic Alliance of Nagaland (DAN) government, and had set last Friday as the deadline.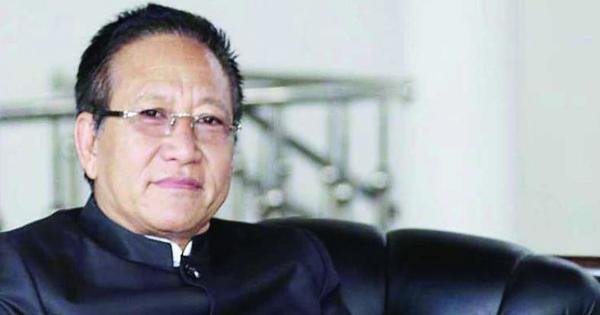 Different organisations in the state had demanded that the state government declare the ULB elections null and void, suspend the police and security personnel involved in January 31 firing on the protesters leading to the death of two youths in Diampur and that Zeliang step down from the post of the Chief Minister. 
The Nagaland government had fulfilled the demand of Nagaland Tribes Action Committee (NTAC) Kohima and Joint Coordination Committee (JCC), declaring the entire process of Urban Local Bodies election with 33 per cent reservation for women as null and void. Its second demand of suspending the personnel involved in January 31 police firing on the protesters leading to the killing of two youths in Dimapur has been partially fulfilled as they have been transferred.
(Feature image source: PTI)