In perhaps the first of its kind initiative in the country, the Telangana government has taken up construction of office-cum-residences for MLAs in 104 of the 119 Assembly constituencies in the state. 
The construction of the office-cum-residence, with an estimated cost of Rs one crore per unit, has already begun in 65 constituencies, where they are in different stages of construction, the state government has said. 
The first such building would be inaugurated on March 2.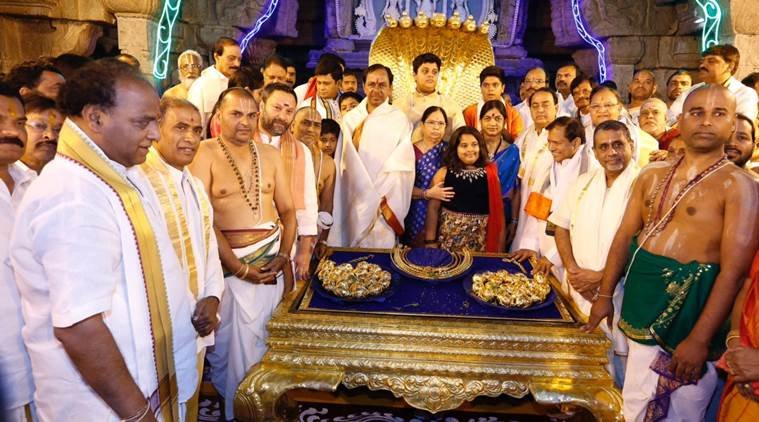 The announcement of initiative comes days after Telangana Chief Minister K Chandrashekhar Rao drew criticism for donating Rs 5 crore worth tax payers' money to donate gold ornaments to the famous hill shrine of Lord Venkateshwara in the state. Rao had made the donation to fulfill a vow he had taken before the formation of Telangana state. 
The objective of the scheme is to enable MLAs to be accessible to people at all times, the release from Roads and Buildings department said. 
However, the opposition BJP alleged that the scheme is a "criminal waste of public money".
"The BJP denounces Chief Minister K Chandrashekar Rao spending over Rs 100 crore on MLA camp offices across the state. The BJP considers it as criminal waste of public money," Telangana BJP spokesperson Krishna Saagar Rao said in a statement.
(With PTI inputs)
Feature image source: PTI/File Photo