It didn't take long for word to spread. 
As clock struck 7 pm in Doabgah village of North Kashmir's Sopore on Sunday, hordes of people descended on the house of 2001 Parliament attack convict Afzal Guru. 
However, unlike in the recent past, when most of the visitors made the trip to express their sympathy and condolences, this was time for celebration. 
Galib Afzal Guru, the 15-year-old son of late Afzal Guru (who was hanged on February 9, 2013 in Delhi's Tihar Jail), had passed the 10th class Jammu and Kashmir State Board of School Education exams with 94.8 percent marks and secured the 19th position in the entire state. Neighbours and relatives couldn't wait till morning to drop in to congratulate him.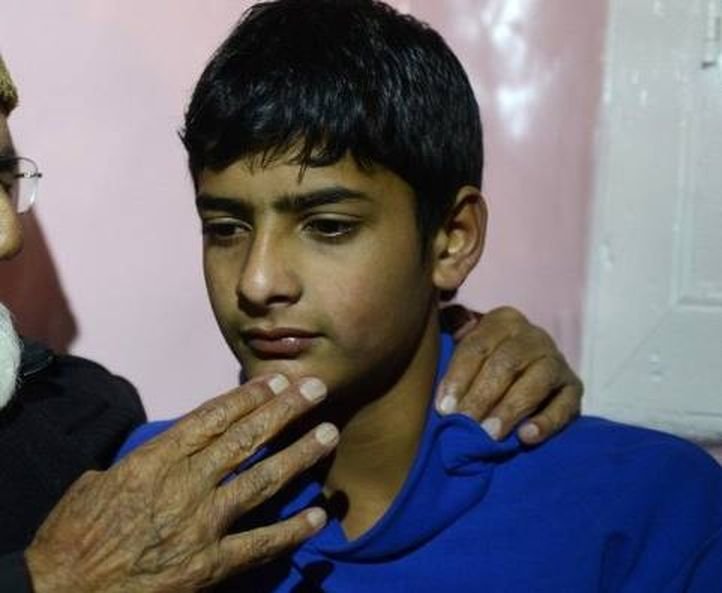 "The success is just the foundation for realising my father's dream," Galib told ScoopWhoop over phone from Sopore.
"He would've been very happy to see me securing such high marks, but Abu Ji never cared about marks, his thrust was always on knowledge," Galib said. 
Galib is looking to take up subjects that will allow him to become a doctor. However, he says his father's dream was to see him become an Islamic Scholar. 
"Whenever I met him in jail, he would always tell me to follow the path of Quran and teachings of Prophet Muhammad (PBUH). Worldly pursuits will follow when you succeed in understanding Islam and its teachings," Galib, whose father was incarcerated in the same year he was born, said. 
"He loved biology," Galib added. 
Galib's mother and Afzal's widow, Tabassum Guru hasn't had a moment's rest since the results were announced on Sunday evening. 
"I have received hundreds of calls since last night when Galib's result's were announced. Dozens of people came directly from mosques in this chilly weather, after finishing night prayers, to express their happiness about Galib's feat," Tabassum told ScoopWhoop, her voice shaking with emotion.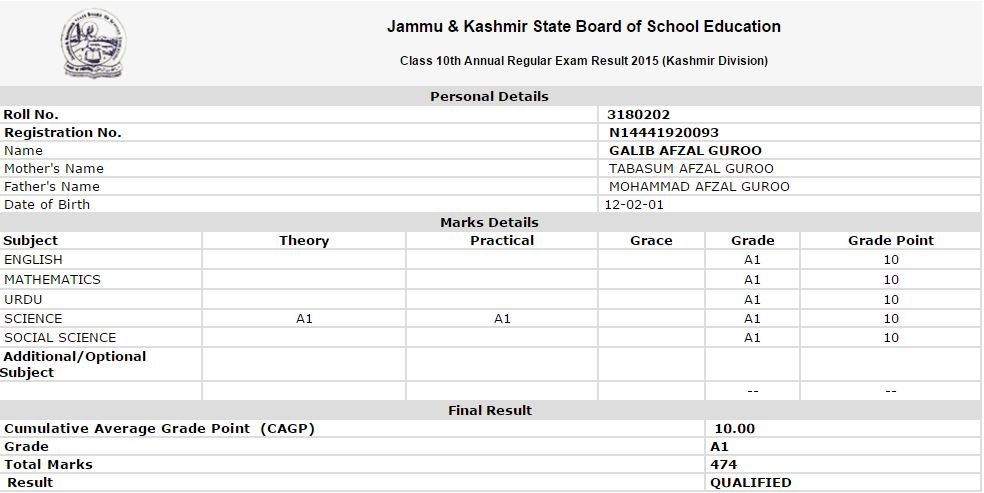 When asked how her now-deceased husband might have celebrated had he been alive, she said, "When I went to sleep last night, I imagined him [Afzal] reading about his son's success in newspapers in jail. I thought of him happily showing the newspaper to his jail inmates and how proud he was. I'm sure he would have credited me with Galib's success." 
And what future does she see for her son?
"I want him to become a neurologist," Tabassum said. 
At the centre of Galib's happiness is a void created by a father's absence, but the 15-year-old isn't afraid to dream big. 
"I always wanted to keep my father's name alive. That is why I prayed to Allah to  grant me success so that people remember whose son I am," Galib added. "This is just a start."
Feature image source: AFP