Part-time actor and full time bhai Salman Khan happens to be one of India's busiest actors today. 
However, even he couldn't have predicted his next release which happened in an Aligarh based degree college recently.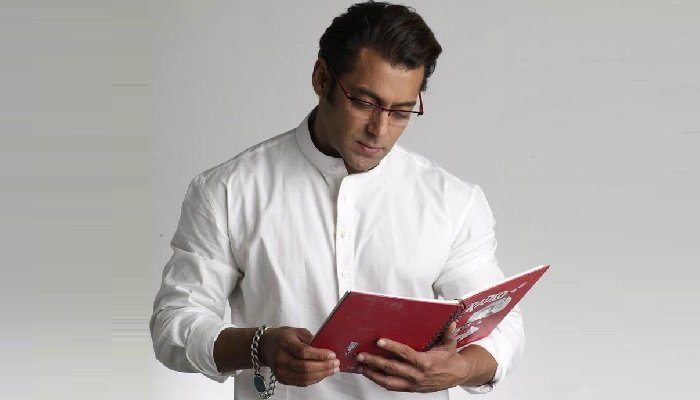 We kid you not. According to a report by The Times Of India, there was a photo of Salman Khan in a marksheet issued by the Agra University to a first year BA student of the Amrata Singh Memorial Degree College in Aligarh.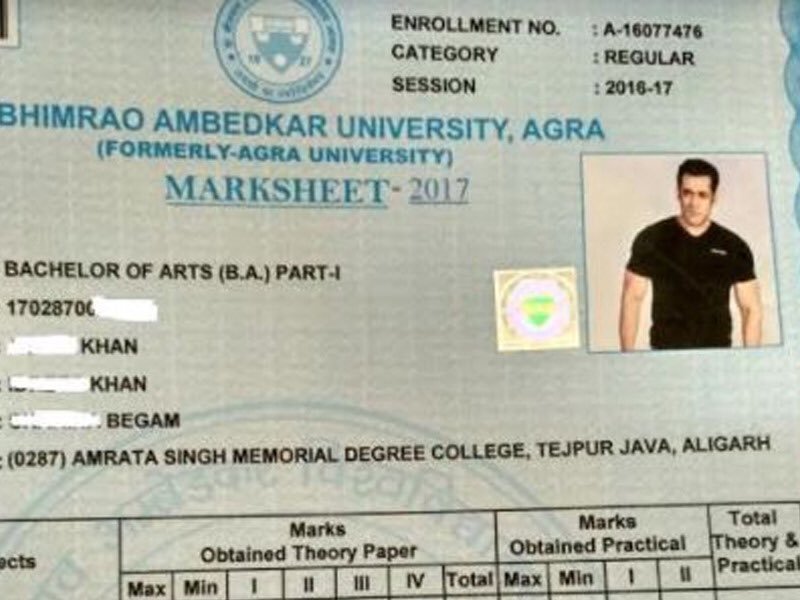 Which is impossible because we all know ki…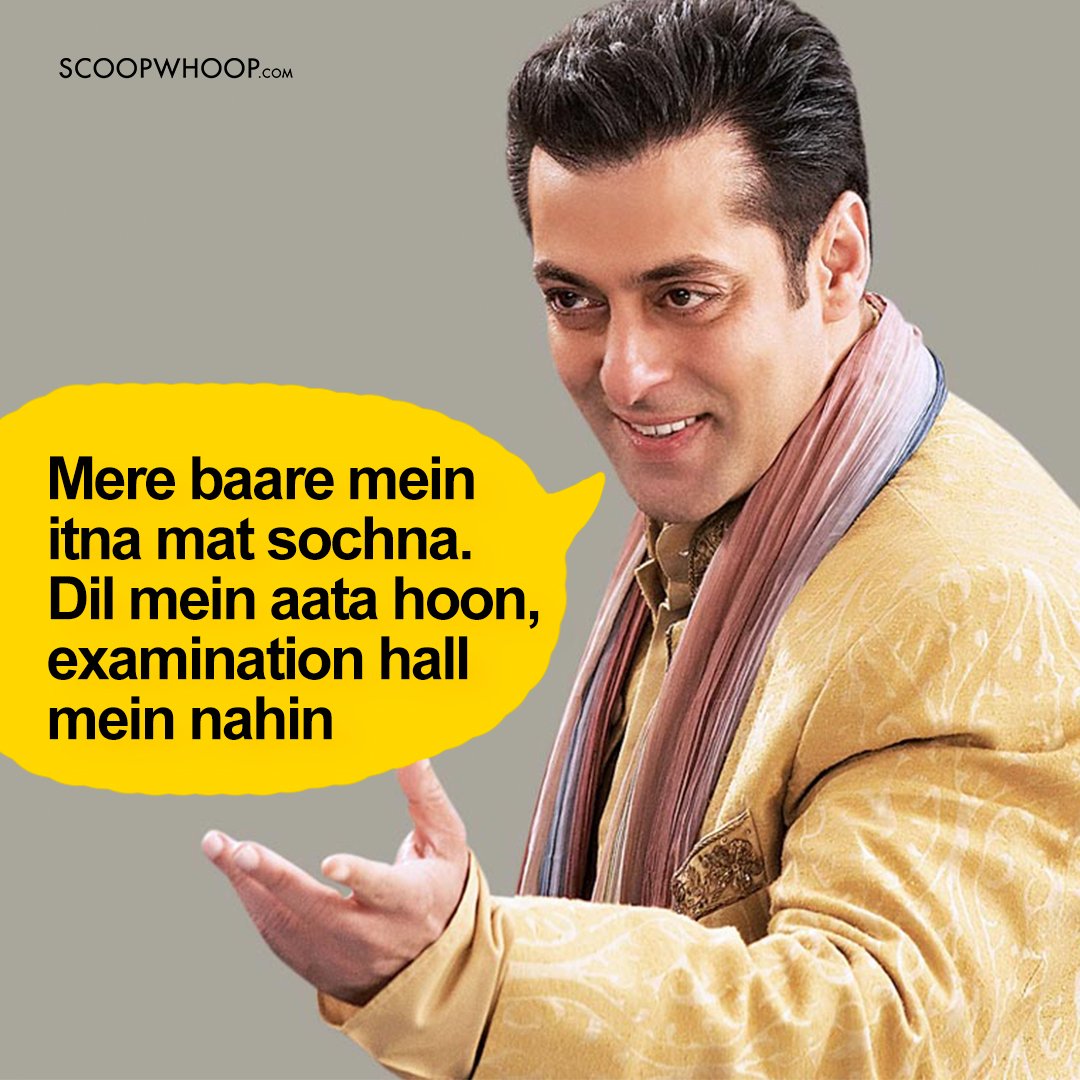 We don't know what's sadder.
Salman Khan making an unwanted guest appearance in the candidate's marksheet.
Or the fact that 'he' only managed to score 35% in it.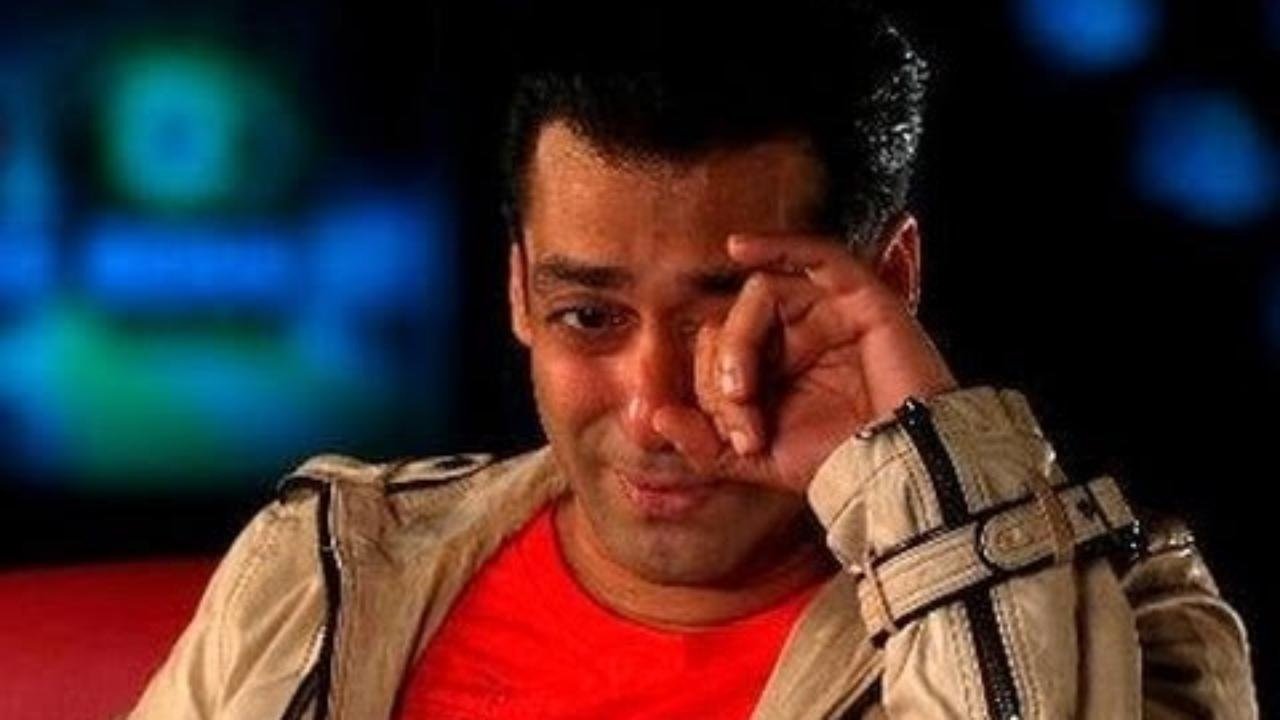 Thankfully, the folly was realised before the distribution of the marksheets. 
Dr Girija Shankar, official spokesman of Dr Bhim Rao Ambedkar University has said that he hasn't yet received any formal complaint regarding the matter.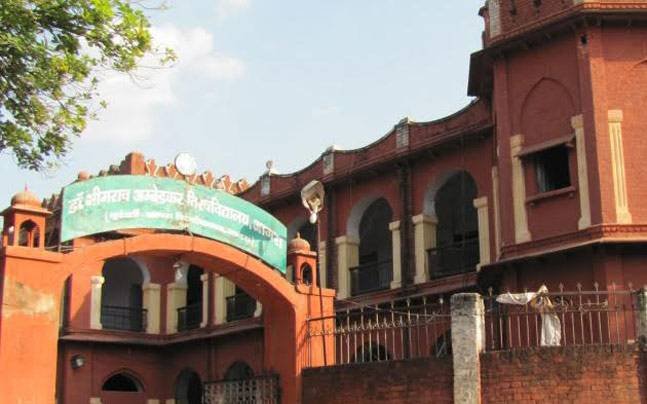 Ek baar jo maine commitment kar di, uske baad toh main apni marksheet ki bhi nahin sunta.