In a strange incident that took place in Ahmedabad (Gujarat), a 24-year-old housewife was caught impersonating the police. But far from any conventional misuse of the uniform, her sole aim was to impress her husband and in-laws. 
According to a report in Times of India, Priyanka Patel, a resident of Halimni Khadki in Shahpur, got herself a Railway Protection Force uniform stitched when she had gone to her hometown in Madhya Pradesh few weeks ago. She was apparently trying to prove a point against her husband's male-dominating nature. 
So, ten days ago, Priyanka told her in-laws that she was now a policewoman. Not only this, she also asked her husband to drop her at Kalupur railway station every morning for duty.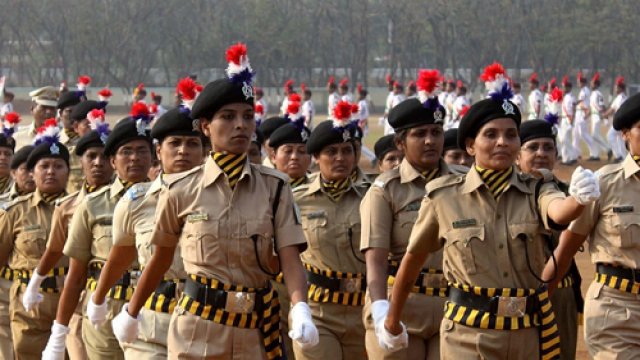 However, Priyanka's plot was unmasked when she bumped into some real policemen while coming back from her duty one evening. 
While the policemen began chatting with her, they realized incoherence in her statements. The policemen were quick enough to quiz her further which ultimately forced Priyanka to narrate the real situation. 
The TOI report further added: "During investigation, the railway police found that for the past 10 days, she had been taking a train to Maninagar from Kalupur railway station. At Maninagar, she would spend time with other women constables."
The police has charged her under Sections 170 and 171 of the IPC for impersonating as a public servant. She has been granted bail by the court.  
Feature image source: Representational Image/PTI