Even as Haryana burns with violent Jats agitating for reservation, a 90-second audio clip has emerged of a purported conversation between an aide of former chief minister and Congress leader Bhupinder Singh Hooda and a Khap leader.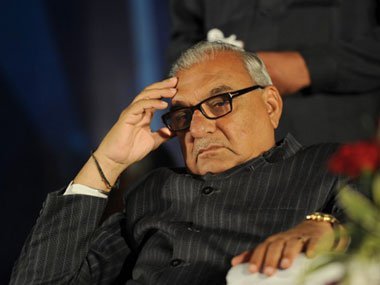 In the mobile conversation clip, which has gone viral on social media, Prof Virender – a former political advisor to Hooda – is heard showering praises on a Khap leader in Sirsa and telling him to ask the INSO (Indian National Students' Organisation) and INLD to trigger violence in Sirsa.
Confronted by mediapersons, Virender has even accepted that the voice is indeed his, but added that the clip is "tampered with".
Listen to the audio clip here, which is yet unverified but is being shared widely on social media:
Virender is heard addressing the other man as "Kaptan sahib".
When contacted, Virender told PTI, "I don't know if my phone was being tapped. But someone has uploaded the clip with malafide intention." He said he was talking to Khap leader Capt Man Singh over phone.
"Nowhere have I talked about instigating Jats or anyone. Moreover, the conversation is an old one, much before the current unrest started," he said. "I am, in fact, telling him that peace should not be disturbed. Where have I talked about instigating anyone? The clip has been doctored," he told PTI.
He also told Indian Express, "I wish that whoever first intercepted the phone call and then leaked it leaks the full audio so that the context is clear. The audio clip is tampered and edited," he said.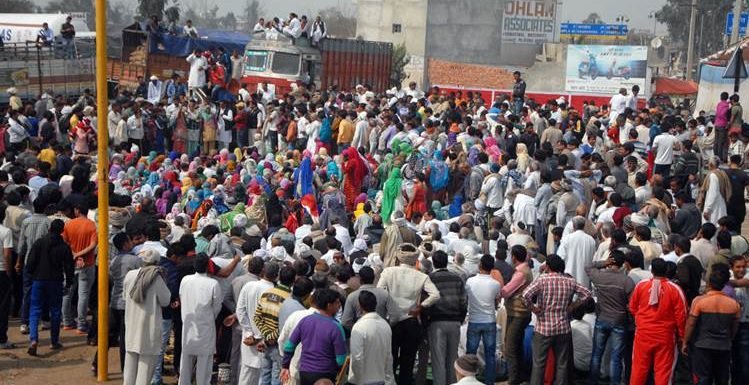 Reacting to it, Haryana education minister Ram Bilas Sharma from BJP said he had heard the clip and the matter was "crystal clear" to him. He also said the government would get the audio clip examined, reported Hindustan Times.
Health minister Anil Vij told the paper, "We suspected there was some director behind the scene who was trying to inflict damage on the state to reap political benefits. Our government will order an inquiry into the clip which has gone viral. Anyone who is found guilty of inflaming passions won't be spared."
Virender has also come under fire from the state Congress committee president Ashok Tanwar, who has issued a show-cause notice to him. 
"As you are a member of the Congress party, such outright irresponsible behaviour is not expected from you. Therefore, you are directed to reply within three days of receiving this letter. If no reply is received within three days from today, then disciplinary action shall be initiated against you," Tanwar stated in the notice, as reported by Indian Express.
Notably, even as maximum violence has been witnessed in Hooda's strongholds of Rohtak and Jhajjar areas, the house of Hooda himself is untouched, and he even managed to make a timely exit from his hometown to Delhi.
Feature image source: Twitter