A 34-year-old senior dermatologist, Kamal Vedi of Delhi's All India Institute of Medical Sciences (AIIMS) was arrested after his wife, Priya Vedi allegedly committed suicide at a hotel in Paharganj, New Delhi on Saturday.
According to this post on Priya's Facebook page, she declared her husband gay and accused him of immense mental torture. Priya worked in the anaesthesia department of AIIMS and t he couple were living in an AIIMS hospital quarter in South Delhi. They had been married for five years.
"They torture me a lot mentally in these five years . In these five years I was just a wife tag for him," reads the note on Facebook.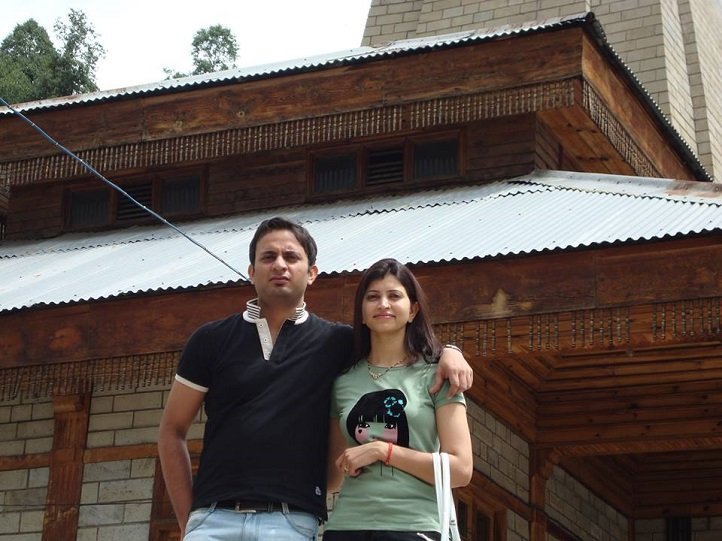 Priya and her husband Kamal Vedi | Source: Facebook
According to the police reports, Priya checked in a hotel in Paharganj at 12.30 pm on Saturday after a fight with her husband. As Kamal registered a missing diary at the police station, the Delhi Police started searching for her in hotels in central Delhi. Priya's dead body was discovered around 2.30 am.
"When we reached the hotel, we saw the victim lying in a pool of blood. One of her wrists was slit, which may be self-inflicted. There was a used syringe lying by her side, which suggests she might have injected something into her body. All the evidence has been sent for forensic examination," a senior police officer told The Indian Express .
A suicide note, a purse and a mobile phone was found beside her body. In her suicide note Priya had allegedly mentioned mental torture and dowry demands.
"We arrested the husband under section 498 b (husband or relative of husband of a woman subjecting her to cruelty) and 304 a (causing death by negligence) of the IPC. The woman's body has been sent for a postmortem and investigations are on," Deputy Commissioner of Police (Central) Paramaditya said.
She concluded her note saying, "I just wanted to be with you accepting you because I loved you very much but you never knew importance of this . You are a criminal Dr kamal vedi of my life."
Kamal Vedi has been booked for abetment to suicide and under the Dowry Act. Priya also mentioned that Kamal's family is innocent at the end of her post.