An air ambulance carrying seven people on board crashed at Kair village in Najafgarh area of south-west Delhi, reports ANI.
Fire engines rushed to the spot and five passengers were immediately taken to Rao Tularam hospital.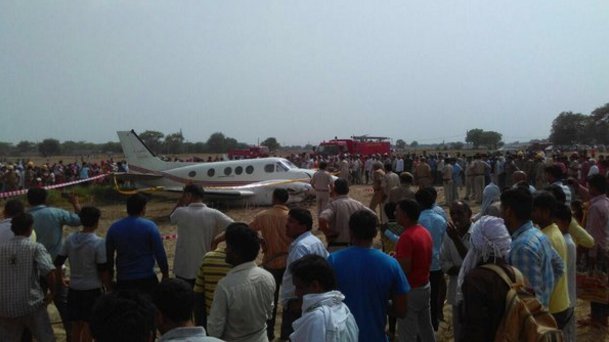 While two have been injured, no casualties have been reported so far, as per NDTV report. 
The air ambulance, which is reported to be a chartered flight of Alchemist airlines, was travelling from Patna to Delhi. It crash landed in an open field after it suffered an engine failure just before landing. 
The DGCA informed ANI that the aircraft landed 6.0 nautical miles short of IGI airport. Pilot reported failure of both engines. 
The NDTV report also states that the air ambulance was reportedly bringing a patient to a Delhi hospital.
More details awaited.