In a front page report on July 3, newspaper Mail Today published an expose on alleged political nepotism in Uttar Pradesh during Akhilesh Yadav's regime.
But guess what, Akhilesh Yadav shared the link of the story on his Twitter page, unsuspectingly disseminating the news to his 3.59 million followers!
So here's what Mail Today report was all about: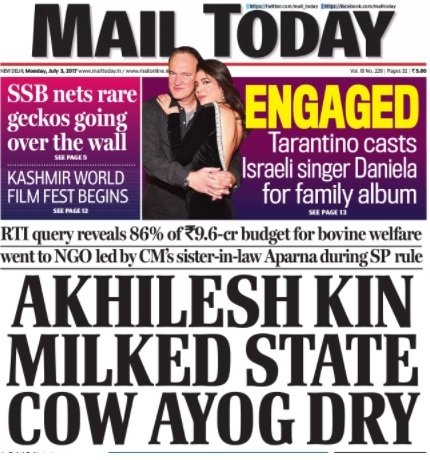 The report said that a significant amount of the Uttar Pradesh government's bovine welfare funds were going to an NGO run by the ex-CM's wife, Aparna Yadav. The report stated that nearly 86.4 per cent (Rs. 8.35 crore of the total budget of Rs. 9.66 crore) were redirected to Aparna's NGO between 2012 and 2017.
A pretty damning report. Shocking too.
And Akhilesh retweeted it!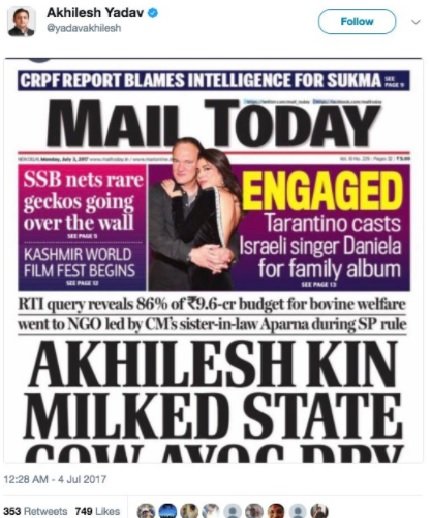 After he realised the error in judgement, he deleted the post on his timeline. But the whole thing drew thoroughly amused reactions from Twitteratti.
Akhilesh is so proud that he retweeted a Dailymail article about it. Now deleted.. Cousin ko 86 % mila.. Lol.

— Patrick (@maushichigandhi) July 4, 2017