After the humiliating defeat in the assembly polls, Uttar Pradesh Chief Minister Akhilesh Yadav today suggested that the BJP had won by "misleading" the voters and sided with BSP chief Mayawati who raised questions over EVMs. 
He submitted his resignation to Governor Ram Naik who accepted it and asked him to continue till further arrangements. "I think in a democracy you get vote not by 'samjhana' (making people understand) but by 'behkana' (misguiding)," he told a press conference here after the poll results came.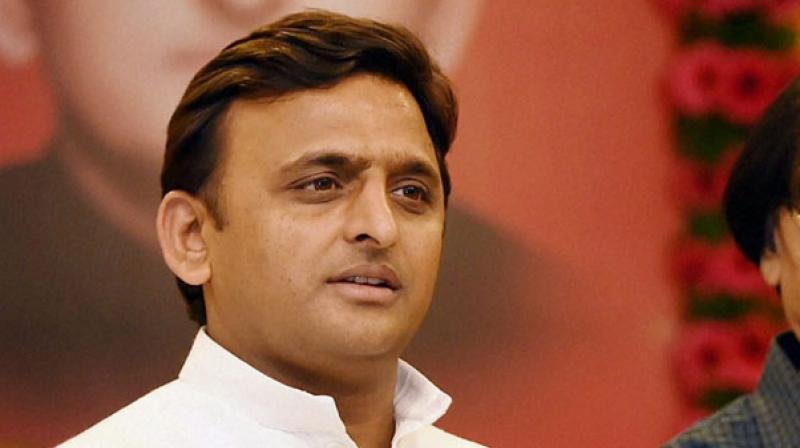 "In the entire elections, there were massive crowds in my rallies. I did not expect such a thing will happen. I hope the next government will work better than SP government," he said. 
"The people might not have liked my expressway and they voted for the bullet train," Akhilesh said. 
Stating that he "accepts the verdict of the people", Akhilesh said, "I will do analysis at booth level. I will accept the responsibility after analysing the reasons of the defeat at booth level." 
"I would be happy when in the first cabinet meeting of BJP, loans of farmers are waived," he said. On Mayawati's allegation that EVMs had been tampered with to favour the BJP, Akhilesh said, "If questions have been raised by a political party on EVMs, the government should probe it." 
To a question, the Samajwadi Party chief quipped, "Our cycle is not punctured as it was tubeless. Politics is uncertain." On the tie-up, he said, "Alliance with Congress will continue. We (SP) have been benefited by alliance with Congress."
Feature Image Source: PTI