Disclaimer: Graphic details ahead. Please read at your own discretion. 
In a shocking incident, the body of a three-year-old girl was found in a dumping ground in Tappal district, Aligarh – three days after she was reported missing by her family. The toddler was strangulated to death by two men who had a dispute with her family over a loan of ₹10,000.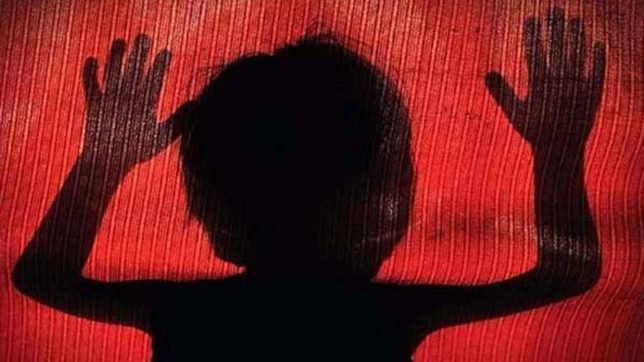 Reportedly, the prime accused, Zahid and Aslam were neighbors of the family. The girl's father owed them ₹10,000, which he was unable to repay. Allegedly, Zahid had threatened the family of dire consequences if the money was not repaid. 
The next day, the child was reported as missing and three days later her strangulated body was discovered by the police. As per reports, the child was strangulated by a dupatta, following which the accused hid her in a trash bag. 
On discovery, the body was majorly decomposed, the toddler's eyes were gouged out, but she was not sexually assaulted. 
False information about the incident has already surfaced on social media. However, as per what the police has reported, the two accused are currently in jail and recommendations are being made to try them under the National Security Act. 
Akash Kulhary, SSP Aligarh on 2.5-year-old girl death case: We are proceeding with it as an NSA case, we'll try to get it to a fast track court. There is no mention of rape or acid in postmortem report. 2 accused have been arrested, 5 police officials have been suspended. (6.6) pic.twitter.com/2Z1vbSZ4nB

— ANI UP (@ANINewsUP) June 6, 2019
Reportedly, local political leaders have met the family and offered financial compensation. Many celebrities also took to Twitter to condemn the heinous act, and ask for swift justice. 
Horrified, upset and angry to know about baby #TwinkleSharma! This is definitely not the kind of world we want for our children. We need immediate and strictest punishment for such a heinous crime. #JusticeForTwinkle

— Akshay Kumar (@akshaykumar) June 7, 2019
This is inhuman and barbaric.. My prayers for her family. Justice must be served! #TwinkleSharma

— Ayushmann Khurrana (@ayushmannk) June 6, 2019
Just so disgusted and angered hearing about #TwinkleSharma. How can somebody even think of doing such a thing?!?! Speechless….

— Abhishek Bachchan (@juniorbachchan) June 6, 2019
What has happened to baby twinkle is. Heartbreaking and horrific. I pray for her and her family. I also urge people to not make this into a selfish agenda. This is a little girls death, not a reason to spread your hate.

— Sonam K Ahuja (@sonamakapoor) June 7, 2019
Extremely disturbed by the news of #TwinkleSharma. It's scary to be living in a world where even innocent children are not safe. I urge our authorities to take action to ensure that such a heinous crime is never repeated again! #JusticeForTwinkleSharma

— Sidharth Malhotra (@SidMalhotra) June 6, 2019
Completely upsetting to see such a barbaric act against an innocent child. #TwinkleSharma, my thoughts and prayers are with you. Hoping severe punishment is given to the culprit. God bless her soul 🙏🏼

— Shikhar Dhawan (@SDhawan25) June 6, 2019
Deeply pained, saddened & shocked. We as a society have failed little #TwinkleSharma – my heart goes out to her family & loved ones. What kind of an unsafe world are we creating for our children. Strictest punishment & immediate justice is the only way to reduce these crimes.

— Riteish Deshmukh (@Riteishd) June 6, 2019
That we live in a country where even toddlers aren't safe, fills me with horror. That #TwinkleSharma had a her life snatched away in this cruel, barbaric manner, makes me feel capital punishment is not enough for the sick, depraved culprit who did this to her.

— Gul Panag (@GulPanag) June 6, 2019
Im sorry Twinkle that you had to you live in a world where Humans no longer understand Humanity!!!! May God look over you for Eternity as you are an Angel !!!! #ImSorry

— Sunny Leone (@SunnyLeone) June 6, 2019
It is important to remember that such acts are atrocities against humanity, and religious differences should not take away from the severity of the act. We hope justice is served swiftly.