The Information and Broadcasting (I&B;) Ministry has ordered the Qatar-based English news channel Al Jazeera to be taken off air for five days from April 22 to midnight of April 27, for repeatedly showing the wrong map of India across several news programmes, The New Indian Express reports.
The channel's map displayed parts of Kashmir in Pakistan. It also omitted Lakshdweep and Andaman & Nicobar Islands.
The government's decision came after the inter-ministerial committee that looks into complaints against channels said that the channel had committed 'cartographic aggression' and deserves to be given a "deterrent punishment for their misdemeanor."
The axe also falls on several other channels for violating the programme code. According to report, earlier this month, the government had asked NDTV Good Times to go off air for one day. Jai Hind Channel also had to go off air for one day on April 16 for showing programmes with obscene content.
Gujarat based channel Satlon News TV channel has been asked to go off air for thirty days with effect from April 15 for showing a news item which showed nude visuals of a TV actor. TLC, a channel run by Discovery Communications, was also asked to go off air for one day on April 9 for airing a show that had verbal sexual content.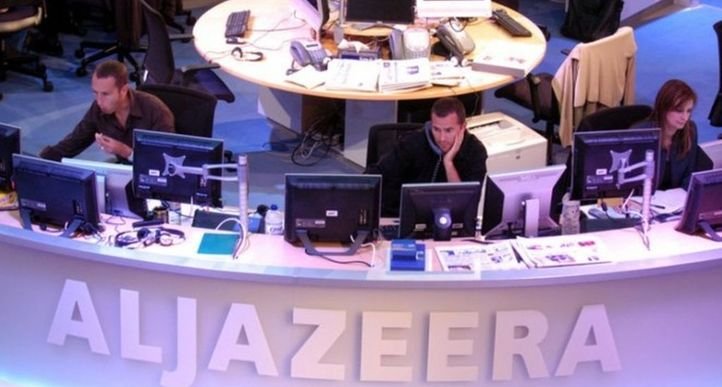 In its order dated April 10, the I&B; ministry said that Al Jazeera had carried the wrong map in news reports in 2013, on the dates July 24; August 11, 22, 30 and 31, September 7 and 24; and in 2014, on the dates July 2 and 26, August 3 and 15 and September 19, the report states.
On September 5, 2014, Al Jazeera had claimed that they followed their own style guide which says map of India must include Indian-Administered Kashmir, and any map of Pakistan should include 'Pakistan-administered Kashmir'.
"The channel always takes the Indian government's concerns regarding Indian maps and boundaries issues very seriously and accordingly reviews all its India and Pakistan maps to ensure compatibility with recent official UN maps," the Al Jazeera said in its reply quoted in the official order.
The TNIE report also says that "the general view of the members of the committee was that the Al Jazeera TV channel has conducted itself in a manner that [is] tantamount to undermine the integrity of the nation."