With the arrest of the tenth accused Hari Om, Uttar Pradesh police on Monday confirmed that all the accused in connection with the Dadri lynching episode have been arrested.
Hari Om, whose phone was put on surveillance, was picked up by police late on Sunday, October 18, from a relative's house in Sardhana town of western Uttar Pradesh following a tip-off by an informer.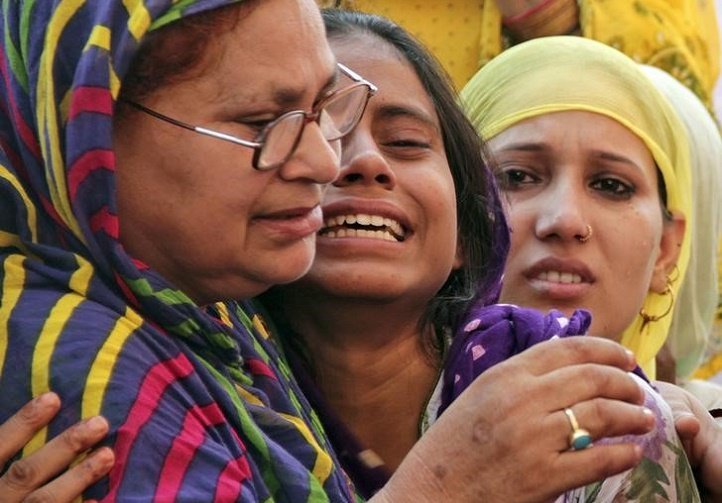 A file photo of relatives of Mohammad Akhlaq mourning his death | Source: PTI
Shri Om, Vivek, Gaurav, Saurabh, Sandip and Rupendra were the six accused who were arrested soon after the lynching. Shivam and Vishal are the other two accused who were nabbed after two days. Vishal is the son of a local Bharatiya Janata Party (BJP) leader.
The ninth accused who is a minor, was arrested from Delhi on October 12.
Dadri lynching, the term by which media addresses the horrific episode happened on September 28 in Uttar Pradesh's Bisada village in Dadri district where 55-year-old Mohammad Ikhlaq and his son Danish were attacked by a mob over alleged beef consumption rumours. Ikhlaq died on the spot while his son was seriously injured.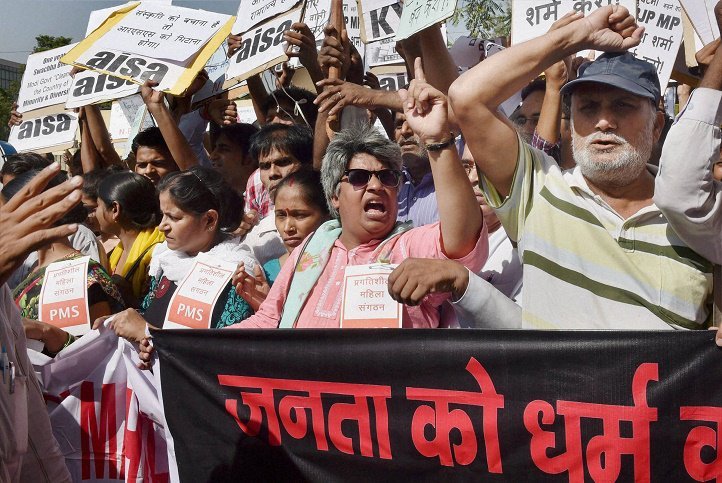 A file photo of members of various organizations protesting against the lynching episode | Source: PTI
The gruesome incident has created an enormous controversy with several diverse opinions coming out from various quarters. Some have gained political points by attacking the ruling BJP-led union government while others have supported the lynching as a ' justified ' reaction to cow slaughter.
Read more:
Feature image source: PTI