Last year, Tamil Nadu lost one of its most beloved Chief Minister and public figure after J Jayalalithaa succumbed to her illness  on December 5 after a long stint in the hospital. But now, just over 40 days later, a new player has emerged in Tamil Nadu state politics: J Jayalalithaa's niece, Deepa Jayakumar. 
Jayakumar, who is almost a spitting image of her deceased aunt, recently held her first press conference in Chennai, where she said she will 'follow in her aunt's footsteps', NDTV reported. Many factions within the AIADMK have already started hailing her as Jaya's real political heir. 
Jayalalithaa's niece Deepa Jayakumar, her lookalike, announces political debut https://t.co/8UtovFSaUl pic.twitter.com/bbCZGagbKT

— NDTV (@ndtv) January 17, 2017
On formerly beloved CM MGR's centenary birth anniversary, Jayakumar promised a grand announcement on February 24, Jayalalithaa's birthday.
Who is Deepa Jayakumar and how has she suddenly emerged into mainstream politics?
A former student of mass communication, with an international degree in journalism from London, 42-year-old Deepa Jayakumar is the daughter of Jayalalithaa's deceased brother Jaya Kumar, with whom Jaya had a falling out after then CM and Jaya's political mentor MGR. 
Allegedly one of the major reasons for the falling out was the exorbitant money Jayalalithaa spent on the wedding of her 'foster son', Sasikala's nephew VN Sudhakaran, whom she later disowned.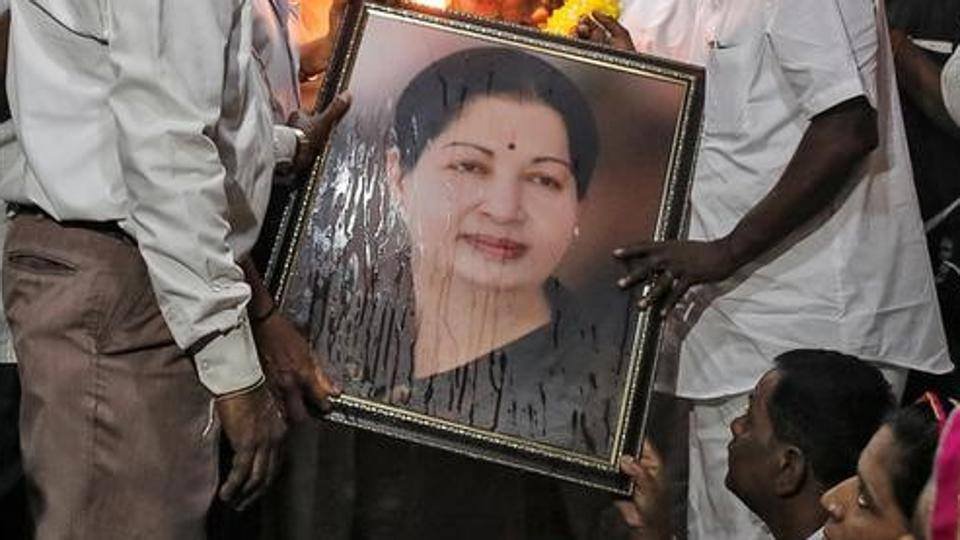 Deepa, who shares an uncanny physical resemblance to Jaya, was born in Jaya's Poes Garden residence and has spent 4 years living with her aunt, whom she remembers as a warm person. 
According to reports, Deepa was turned away by security forces when she tried to meet her during her 75-day long illness (when she was recuperating in Apollo General Hospital) prior to her death. Apart from some social gatherings, Deepa had had little opportunity to talk to her aunt since the falling out between Jaya and Jayakumar in 1995. 
Deepa claims that though she got to see her sometimes, even these social visits were curtailed after 2007.  In 2014, Deepa, along with her husband, attempted, in futility, to meet with Jaya, post her release from prison where she had been serving time for a corruption case. In an interview, Deepa once claimed she did not understand where all the barriers to communicating with her came from.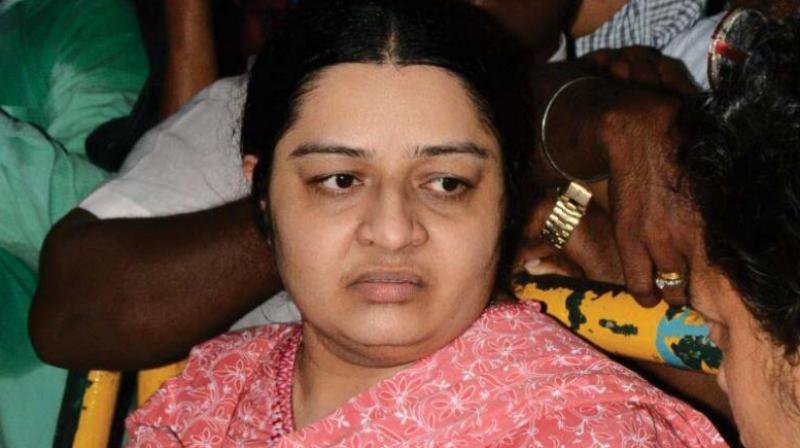 The recent days have seen growing support with AIADMK sections, and several party workers have posed demonstrations in her support, and even protested against the election of 'Chinamma' Sasikala as Jaya's heir. 
Deepa herself has called the 'uncontested' election of Sasikala as the part GS as undemocratic.  She recently announced to her supporters, that she is all set and no one could stop her entry into politics. 
Many within the party are hailing her as the  "Kulavilakku" (guiding lamp of Tamilians) and "Aala Pirandavale" (born to rule), incarnation of Amma. 
With the support Deepa is receiving, just by virtue of being the a blood relative of the former chief, it seems the idea of dynastic inheritance of the throne did not really die with kings after all. 
Likening herself to Rajiv Gandhi, in an interview to ET, Deepa has recently said that successors are not always groomed, but sometimes they just emerge.  Will she be the one to emerge as the natural heir to Amma's legacy? 
Feature Image Source: PTI