Dipa Karmakar has broken India's gymnastic jinx when it comes to the Olympics by becoming the first woman from the country to qualify for Rio 2016 after her heroics at the final qualification event.
As the 22-year-old gets ready for a shot at unprecedented glory, here are five things you need to know about India's newest sports sensation.
– Karmakar told the BBC that she's only one of five women who can land after pulling of the 'Produnova' routine. It was the Produnova that gave her 15.066 points, the highest among the 14 competitors at the Final Qualifier and Olympic Test Event in Rio de Janeiro. She's also got the best score in that routine in the world with a tally of 15.100 (7.00 for difficulty, 8.1 for execution and 0.1 for penalty).
– Karmakar was flat-footed when she started training at the age of six. Fixing this issue was the most difficult part of the initial stages of her career.
"Only after coach Nandi corrected my flat foot, my journey began," Dipa told Firstpost in an interview.
– For eight months last year, Dipa wasn't able to practice routines because of problems with the federation and the lack of equipment. All she managed to do was fitness.
– It's a combination of luck and skill that got Dipa the Olympic berth. She could not clinch an Olympic berth in the World Championships in November 2015 as she finished fifth and had originally been put as second reserve for the ongoing Olympic Test event in Rio. It was only last month that she was informed that she had sneaked into the shortlist of participants.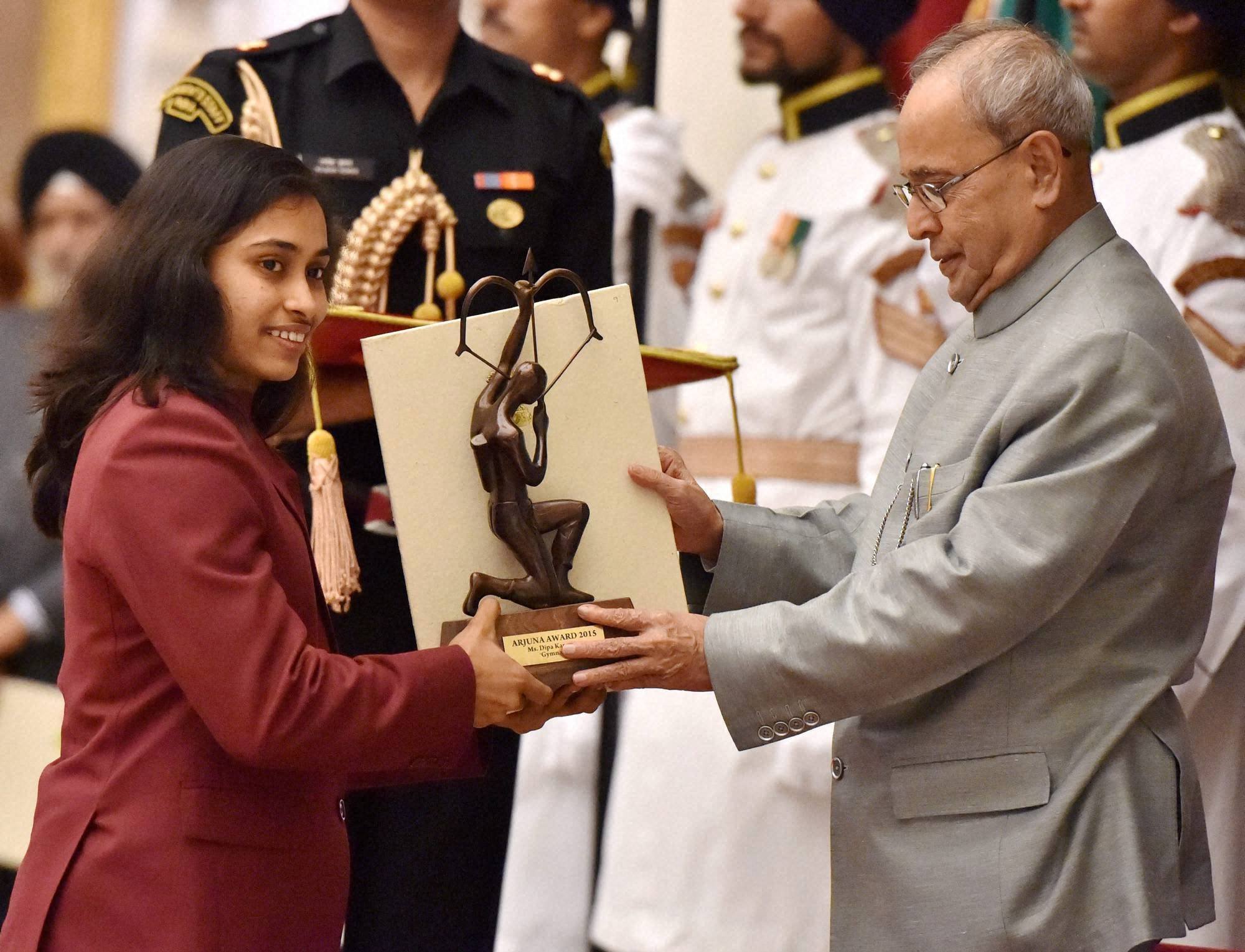 – Dipa is only the second Indian gymnast to have won a Commonwealth medal (2014). She finished fourth in the Asian Games in the same year and then won bronze at the Artistic Gymnastics Asian Championships in Japan in 2015. 
– In 2015, Karmakar logged the highest score on a pradunova in the world with a tally of 15.100 that includes 7.00 for difficulty, 8.1 for execution and 0.1 for penalty. Only two other of her contemporaries have competed in the pradunova: Yamilet Pena of Dominican Republic and Fadva Mahmoud of Egypt.
Watch BBC's documentary of Dipa Karmakar, where she explains the hard work behind her rise to stardom
Feature image source: AFP