Ibtihaj Muhammad's rise to fame was sudden, unexpected and is inspirational as well. Not only will the fencer become the first American to compete at the Olympics in a hijab, but is also set to be the first Muslim woman to represent USA at international fencing.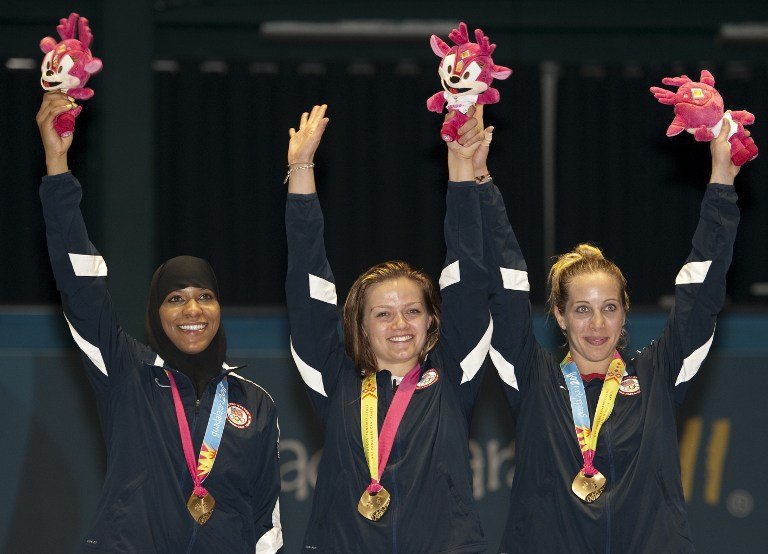 Muhammad qualified for Rio 2016 via an event in Athens, Greece, and since then has made the headlines for all the right reasons. She has also caught the attention of President Barack Obama, who told her, "Bring home the gold, no pressure," when he visited a mosque (for the first time) on 3 February.
Here's all you need to know about Muhammad:
Getting into fencing: Muhammad's mother realised that the only sport that could be played fully covered was fencing, which is how Ibtihaj took to it. Since then, she hasn't looked and is a three-time All American. 
Excellent record in world championships: Muhammad has five medals in team events at the Fencing World Championships. A bronze in 2011, 2012, 2013 and 2015 and a gold in 2014. She also won the Junior Olympic Championships in 2005.
Academic exploits: Her fencing record made Duke University give her an academic scholarship and she passed with a double major in International Relations and African Studies.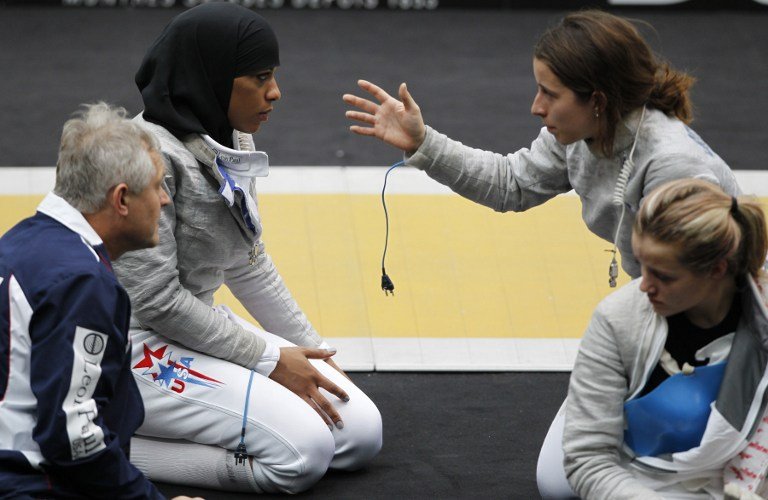 Fearless opinions: Muhammad doesn't mince words when it comes to talking about race. 
"Historically, it's always been a white sport reserved for people with money. I don't think it's a good representation of the US, or of society as a whole," she told Buzzfeed in an interview.
"Black people didn't fence, and Muslims didn't either," she told CNN.
Inspiration to others: In the same interview, she said she couldn't think of a female Muslim woman to look up to for inspiration as an athlete and hopes that she can 'be the change'.