Twice in four days, PM Narendra Modi has mentioned the issue of Pakistani atrocities in Balochistan. It's a major departure from India's earlier Pakistan policy and the Indian PM has declared he will take up the issue with the United Nations. 
While a lot of Baloch nationalists leaders have thanked Modi for being the first Indian PM to mention the 'B' word, Pakistan is clearly baffled.
Here is all you need to know about the Balochistan problem and why India's interference in the matter holds significance:
Balochistan – A rich land home to some of Pakistan's poorest
The Balochistan region – roughly the size of France – is divided almost evenly between Pakistan (where it's called Balochistan) and Iran. A part of it lies in Afghanistan too.
The land holds significant reserves of gas, gold, copper, oil and uranium, but is mostly untapped by Iran. The Pakistani area continues to be poor too, because the country is accused of allegedly siphoning the area's resources away from its people and towards Punjab.
It tasted only 227 days of freedom before Pakistan invaded it
Formerly under British rule, Balochistan was declared independent on August 11, 1947 and it formed a parliament. But just , Pakistan illegally occupied (because people were never asked what they wanted) it on March 27, 1948.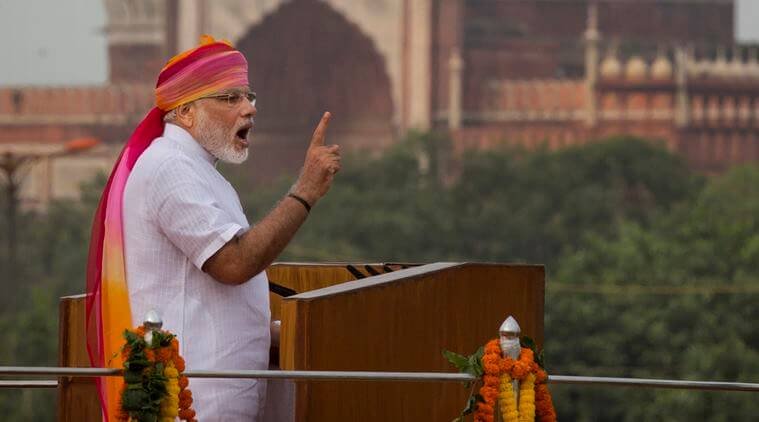 Balochs say Pakistan's atrocities are akin to genocide
Pakistan is accused of systematically repressing and marginalising Balochs. It's said that over 1,40,000 have been displaced since 2004-2005, at least 25,000 have gone missing in 15 years and, in 2015 alone, 300 executions were carried out (Amnesty report). Balochs are denied jobs and even basic facilities like water and electricity. 
Activist Naela Quadri Baloch told TOI that the human rights violations have reached the level of genocide. She appealed for Modi's intervention. It's also no-go area for the media.
Pakistan will reduce to half its size if Balochistan is removed
The Baloch region of Pakistan forms 43.6% of Pakistan's area, but has only 3.6% of the country's total population. It is the largest province in Pakistan.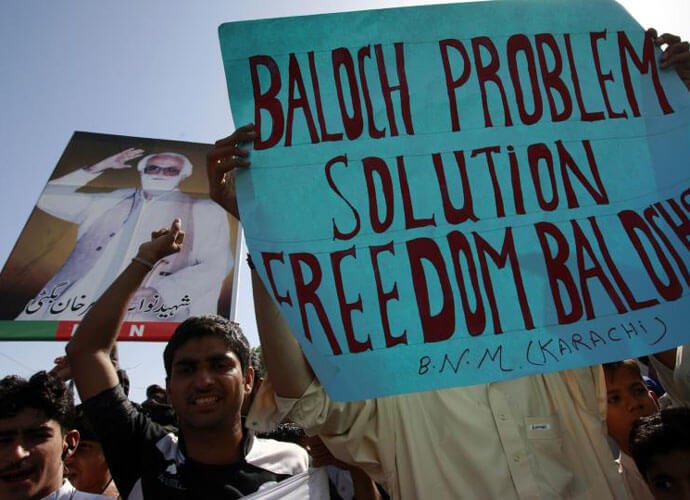 Baloch nationalists have tried five times for independence from Pakistan
There have been five major armed uprisings in the region since 1948.
1948: Kalat withstood annexure with Pakistan, but was forcefully taken over in 1948 by Jinnah
1958: Ethnic leader Nawab Nauroz Khan launched a guerilla attack against Pakistan. Was arrested and imprisoned.
1966: Baloch leaders forced Pakistan to give up 'one unit' policy to recognise it as fourth province
1973: Called the biggest fight for freedom, it started when Martial Law was imposed
2004 till date: Widespread 'Kill and Dump' policy adopted by Pakistan Army sparked biggest conflict till date. Movement reportedly weakened since 2014.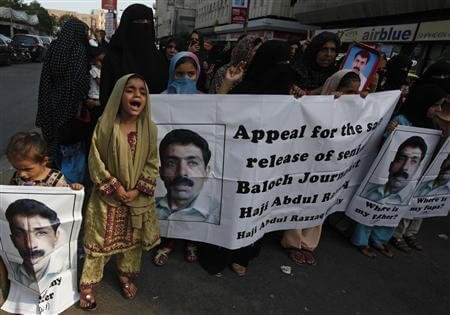 Why Modi's statement on Balochistan has annoyed Pakistan
For long, Pakistan has been accusing India of running terrorist activities in the region and helping Baloch nationalists. 
In fact, Pakistan had blamed India for the Quetta suicide bombing on August 8 when at least 93 people were killed, mostly lawyers.
Responding to Modi's reference to Balochistan in his Independence Day speech, Pakistan said this proved its contention that India has been allegedly "fomenting terrorism" in the province.