A 16-year-old Muslim teenager was allegedly stabbed to death after a row over seats on a Mathura- bound train took a communal turn on Thursday. His four brothers incurred severe injuries.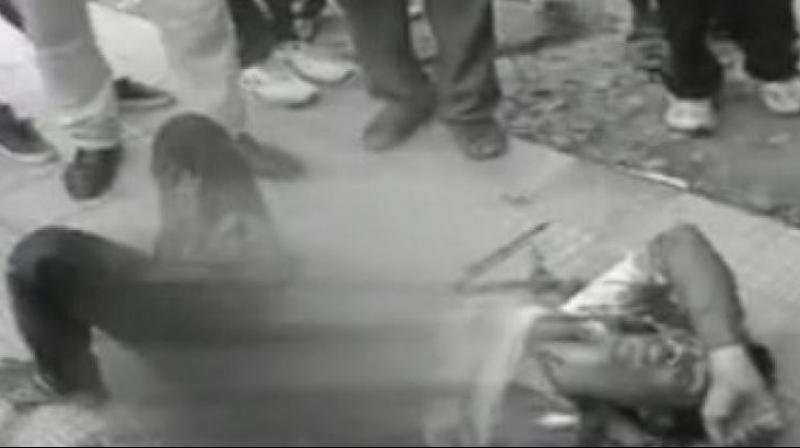 What happened in the train? 
The deceased, Junaid was returning home to Ballabhgarh with his brothers after EID shopping from Delhi's Sadar Bazar in a local train when 15-20 men who boarded at Okhla station attacked them.
According to Hindustan Times, the attackers repeatedly called them "anti-nationals' and "beef-eaters" before throwing their skulls caps on the floor and grabbing their beard. The fight then took an ugly turn which took Junaid his life.
"One of them pushed my brother Junaid. He initially thought that it was unintentional as the bogie was crowded. But when he did it again, my brother asked them to behave. The man got angry and threw Junaid's skull cap on the floor. The man started calling him an anti-national and asked us all to vacate the seat," Hashim, one of the survivors told Hindustan Times.
"We decided to get down but the men blocked our way!"
After the confrontation, the brothers decided to move to the adjacent coach but were followed by the men who continued to abuse them, reported TOI.
"We decided to get down at Faridabad station and take another train to Ballabgarh but the men blocked our way and asked the other passengers to prevent us from leaving," said Mohsin (18), another survivor.
Scared, Mohsin immediately called their brother Shakir for help who also boarded the train at Ballabhgarh. Unfortunately, all the brothers failed to deboard at the station and were brutally attacked by the men with knives.
They tried to pull the chain, but failed. The emergency numbers did not respond. The other passengers did nothing. Junaid meanwhile slowly bled to death.
Post the attack, they were thrown out of the train at the next station at Asoti from where the family members took the injured to a hospital at Palwal.
While Junaid was declared brought dead, his brother Shakir was shifted to AIIMS Trauma Centre for sustaining critical injuries.
One suspect aarrested
On Friday, one suspect was arrested by the Government Railway police who informed reporters that he was apparently drunk during the incident and it was his friends and not him who threw communal slurs at the brothers.
"One accused has already been arrested. He is being quizzed. Further investigations in the case are under progress," a government Railway Police official in Faridabad informed PTI.
The accused was later remanded to a police custody by a court in Faridabad district on Saturday. 
Junaid had only recently attained the title of a "Hafiz", someone who has mastered  the verses of Quran, from Jamia Arabia Faiz-e-Subhannia, a Madrasa in Mewat, Haryana, The Indian Express reported.
After being rewarded Rs 1500 for the title from his mother, the teenager scoured spent the whole day at the markets of Delhi Sadar Bazar with his brothers buying new kurta-pajamas, caps, food and gifts for family. 
"Junaid was so happy that he will be formally felicitated for their achievement on Eid. Since Ramzan started, he and Hashim had been reciting the Quran everyday at the mosque. They wanted to look good, so they specially went to purchase a new set of clothes to Jama Masjid. Their mother asked them to fetch the best sewaiyan and sweets to be served on the festival. He promised to reach home early, but what reached home was his dead body. How could those men be so cruel to have pierced my son's body like that," Jallaluddin, Junaid's father, told Hindustan Times.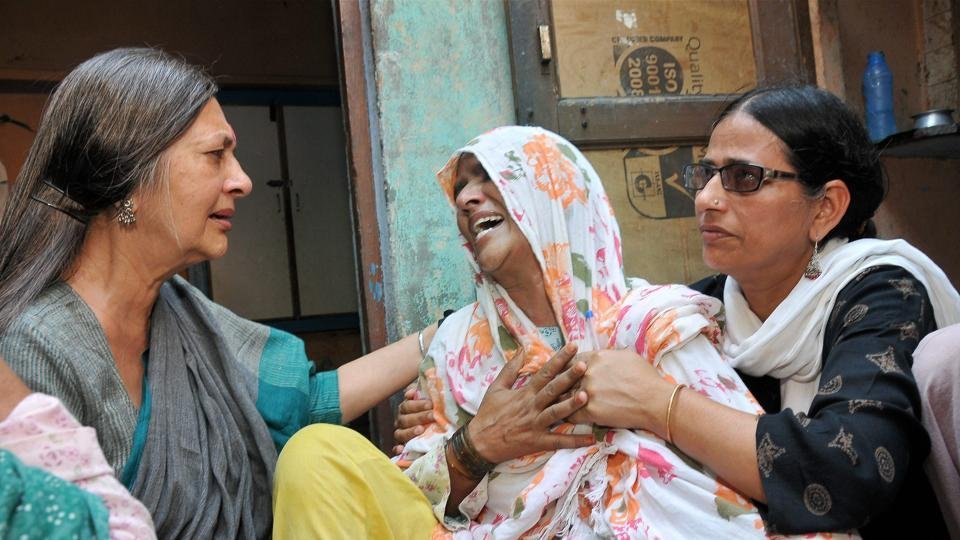 His mother Saira who was not informed about the death until Friday morning was inconsolable after receiving her son's body.
"This time it was special. My sons became the Hafiz. The preservers. And a day later I lost him. How can this be justified. How am I to cope up with this loss?" she told Hindustan Times.
Beef rumors
Initial reports of the men being attacked for carrying and consuming beef were doing rounds which were later discarded by both the kin of the deceased and the police. 
"This was a clash between two groups which resulted in the death of one person. We have already arrested one of the accused. Police teams are investigating and others too will be arrested," The TOI quoted Haryana director general of police BS Sandhu as saying. 
(Feature image source: PTI/Twitter)