The Allahabad High Court today stayed the arrest of five family members of Mohd Akhlaq, who was beaten to death by a mob in Dadri, in connection with a case registered against them at Gautam Buddh Nagar district for allegedly slaughtering a cow and consuming its meat.
A division bench comprising Justices Ramesh Sinha and P C Tripathi, however, refused to grant relief to Akhlaq's brother Jaan Mohammed, who was among the six persons named in the FIR lodged following a direction issued to the effect last month by a Surajpur district court.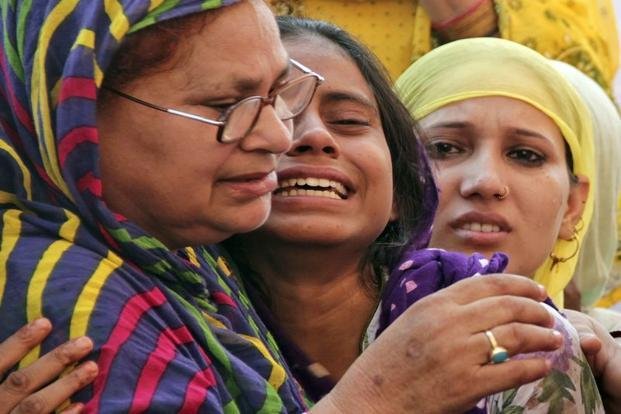 The bench observed that Jaan Mohammed "could have been involved in the alleged act alongside his deceased brother".
Others named in the FIR, but whose arrests were stayed, are Akhlaq's son Danish, mother Asghari, wife Ikraman, daughter Shaista and sister-in-law Sona. 
Danish had sustained critical injuries while his father was beaten to death by a mob which had barged into their house on the intervening night of September 28-29 last year suspecting them of having consumed beef. 
Passing the order, the court disposed of the petition filed by Jaan Mohammed and others who had challenged the FIR alleging that they had been "falsely implicated". 
The lower court had order filing of the FIR on the complaint of Surajpal Singh and other residents of Bisada village in Dadri tehsil who had prayed for booking Akhlaq's family under the cow slaughter act, citing a forensic report which had stated that the meat found inside their house was "of cow or its progeny".