One of the key suspects in the Kanpur train derailment in November has been arrested from Tribhuvan International Airport here after being deported from Dubai.
A special team of Nepal Police arrested Samshul Hoda along with three others.
Hoda has been detained from the Tribhuvan International Airport yesterday, said Deputy Inspector General of Police (DIG) Pashupati Upadhyaya.
"We have heard that Hoda is wanted in a railway accident that took place in Kanpur last year killing 150 people," Upadhyaya said.
"Nepal Police will also work in close coordination with the Indian Police for Hoda's alleged involvement in criminal activities in India," he said.
The three others arrested are identified as Brij Kishor Giri, Ashish Singh and Umesh Kumar Kurmi, all from Kalaiya district in southern Nepal.
The police have brought Hoda and three other accused criminals to Nepal from Dubai in coordination with the Interpol, Upadhyaya said.
Hoda is the mastermind of a twin murder in Bara district of Nepal, the police said.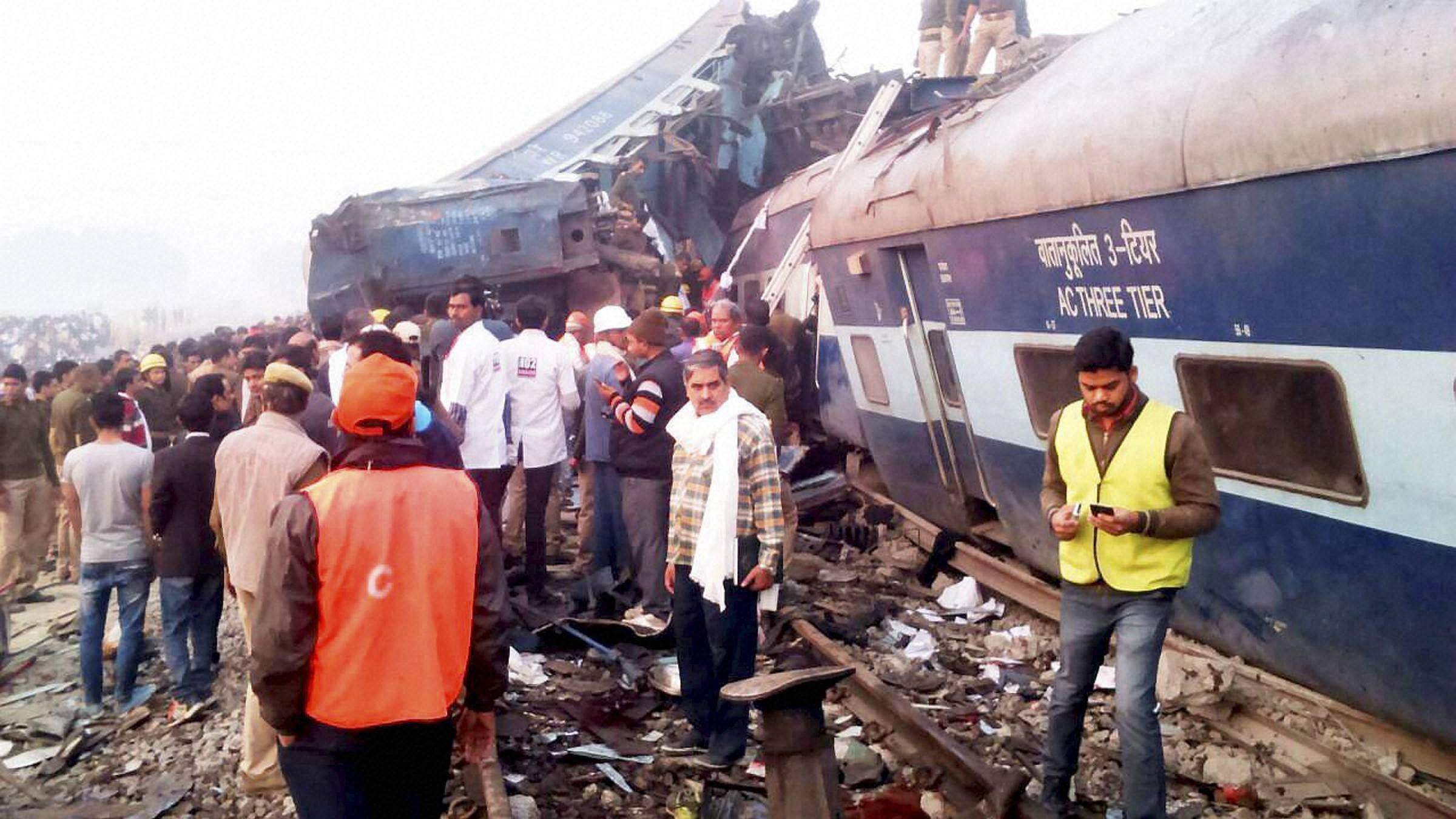 Hoda has links with international criminal groups and he has been involved in a number of criminal activities in Nepal and India, Upadhyaya said.
A case has already been registered against him in Bara District Court, he added.
The role of ISI is being suspected in the incident after Bihar police in January arrested three persons claiming that they were working for the Pakistani intelligence agency to target Indian railways.
According to Bihar police, the three were paid Rs three lakh by a Nepali man who had connections with Hoda.