Amid reports of violent clashes between workers of rival parties CPM and Trinamool Congress, during polling in West Bengal state elections, an appalling incident has come to light where a group of alleged TMC workers tortured and brutally thrashed a nine-year-old boy in Hariharpur Palpara village, for making a kite out of a TMC flex poster.
The boy Shaheel Mollah simply wanted to fly a kite on a windy day, and since his mother could not give him the money from his father's earnings of Rs 3000, Shaheel saw the flex poster with TMC MLA Saukat Mollah as ideal for making a kite. But minutes after Shaheel reached for the poster and pulled it down, he was picked up by alleged TMC goons, before being taken to TMC strongman Ayjul Sardar's house, gagged and thrashed, The New Indian Express reported.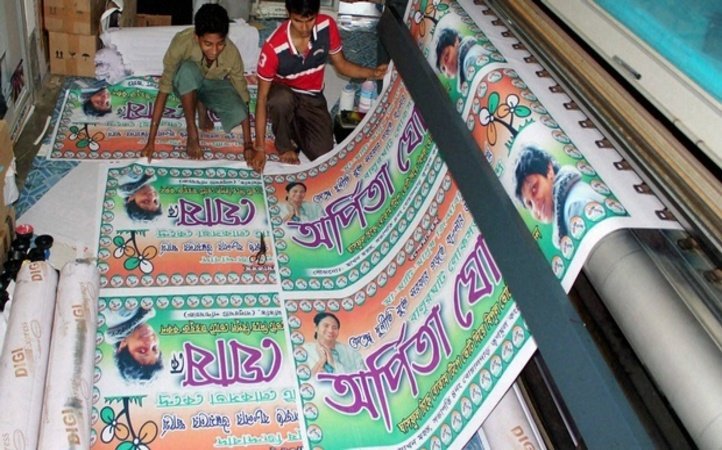 They beat up and tortured Shaheel till he fell unconscious and was later dumped in a ditch. He says he felt severe pain in his head and could not recollect what happened later, as he remembered the men saying, "Your father is a CPM agent."
Shaheel told The Indian Express that,
"I kept telling them that all I wanted to do was fly a kite. But they tied my arms and legs and gagged me. They punched me and kicked me. The last thing I remember them telling me was that I should tell my father that they would kill him and me."
As the police are looking into the matter after Shaheel's family alleged that he was attacked by six people, TMC sitting MLA Saukat Mollah said,
"This has been engineered by the Left. What happened was that the boy got lost, and some of our workers brought him back to his parents."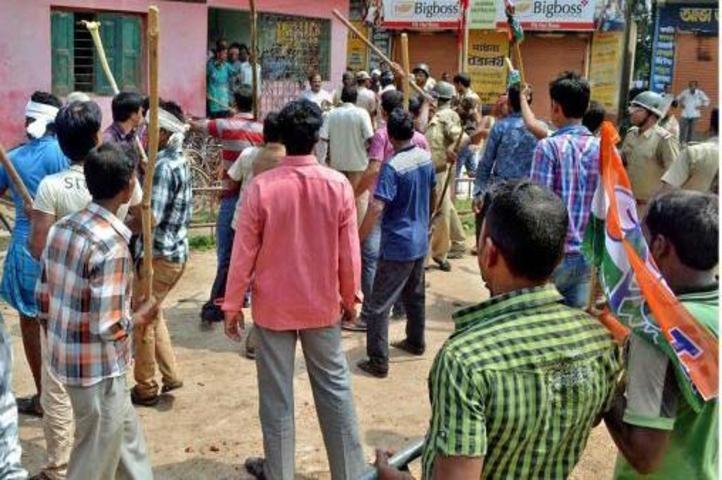 Meanwhile the family is in shock as Shaheel's father said that he never thought something like this might happen to a child who wants to play. He told The Indian Express that,
"Today afternoon the accused came with TMC workers in a TMC vehicle and promised to come later and kill me and my family."
Shaheel's family and friends describe him as an intelligent child who always coming up with innovative games, and aspires to become a pilot some day.
The class V student received injuries on the head and is in trauma, while only one arrest has been made in the case in which six people have been accused. 
Feature image source: AFP