American electronic commerce and computing company Amazon has set the national flag of France as its home page picture showing solidarity for Paris attack victims.
Earlier, various monuments across the globe were lit up in the colours of red, white and blue in a show of solidarity with France.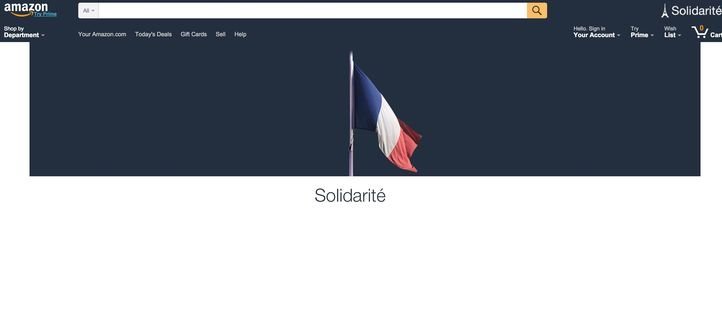 People across the world showed solidarity through tweets and Facebook posts after the tragedy broke out in the capital city of France. Prominent world leaders also shared their message on Twitter.
Prayers for Paris, the victims and their loved ones. Nous sommes tous Parisiens.

— Tim Cook (@tim_cook) November 14, 2015
We are deeply saddened by the news from Paris. My heart and thoughts are with you, especially after our time together this week.

— Satya Nadella (@satyanadella) November 14, 2015
My thoughts are with all the victims and their families on this sad night #Paris Great to see everyone come together to support France

— sundarpichai (@sundarpichai) November 14, 2015