At least 16 people suffered partial loss of vision after undergoing cataract surgery at a charitable hospital at Maheshnagar in Ambala, officials said on Tuesday.
Haryana Health Minister Anil Vij has ordered a departmental probe into the incident.
Ambala Senior Medical Officer (SMO) Dr Vinod Kumar Gupta said the charitable society 'Sarv Kalyan Sewarth Samithi' at Maheshnagar conducted cataract operations on 16 patients on November 24.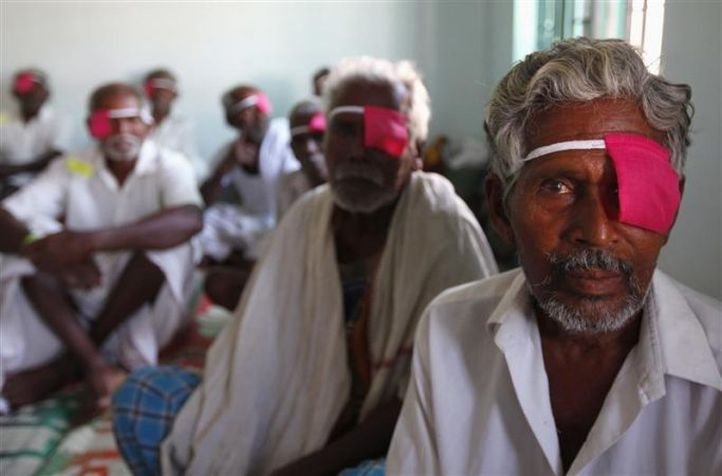 "The society had no mandatory clearance from us to hold the camp. They had applied for permission in 2013, but it was denied by us as we first wanted to conduct an inspection of the hospital and get details of the surgeons who will conduct operations," Gupta said.
"However, without permission they conducted the camp. Our team had raided the hospital but it is locked. Case had been registered in this connection by the police regarding negligence on the complaint of the SMO," he said.
Dr Gupta said groups hold such camps as they get incentives like Rs 1000 per person operated upon. He said most of the patients have now contacted PGI at Chandigarh for further treatment of their eyes.
Sources at PGI said the condition of the eyes of the patients who have been admitted is bad.
Dr Charanjit Singh, who conducted the surgeries on November 24 at his facility, admitted to Hindustan Times that infections were caused due to contamination of surgical equipment or solutions.
Singh told the newspaper that he felt bad for the patients and accepted his moral responsibility in the case. He said that he had admitted all the patients to another hospital and would bear their medical expenses.
A similar incident had taken place at Samalkha in Panipat in March in which 13 patients suffered from vision loss.
Feature image source: Reuters