China's military has conducted live-fire exercises in the remote mountainous Tibet region amid the ongoing standoff between Indian and Chinese troops at the Dokalam area in the Sikkim sector.
The Peoples Liberation Army (PLA) conducted the 11-hour long live-fire exercises in Southwest Chinas Tibet Autonomous Region, state-run China Central Television (CCTV) reported on Friday, without mentioning the exact timing of the drills.
The brigade that conducted the drills was from the PLA's Tibet Military Command and is one of Chinas two plateau mountain brigades.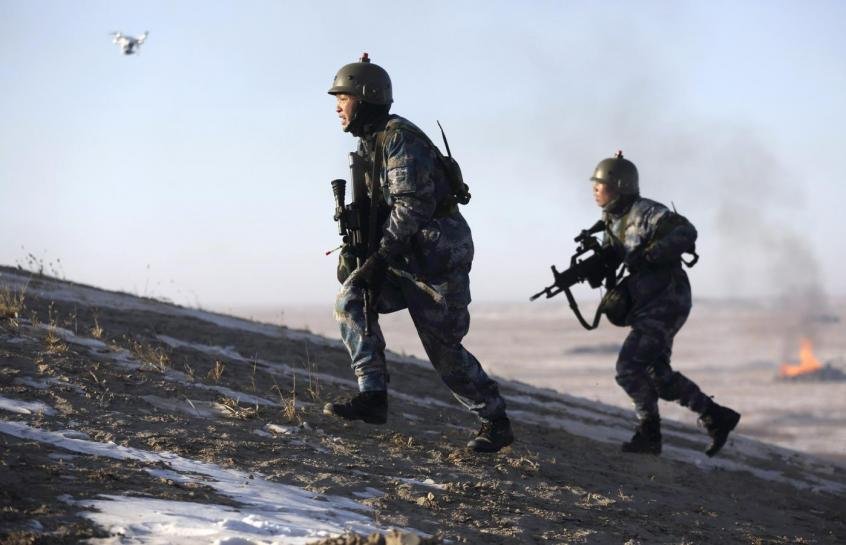 The PLA Tibet command guards the Line of Actual Control (LAC) of the India-China border along several sections connecting the mountainous Tibetan region.
According to the CCTV report, the brigade has long been stationed around the middle and lower reaches of the Brahmaputra (Yarlung Zangbo in Chinese) River which flows into India and Bangladesh and is responsible for frontline combat missions.
The live-fire drills included the quick deployment of troops and different military units working together on joint attacks.
Video posted online showed soldiers using anti-tank grenades and missiles against bunkers and howitzers for artillery coverage.
The video also showed radar units identifying enemy aircraft and soldiers using anti-aircraft artillery to destroy targets.
Separately, Tibet's mobile communication agency conducted a drill on July 10 in Lhasa, capital of Tibet, where members of the agency practiced setting up a temporary mobile network to secure communications in an emergency.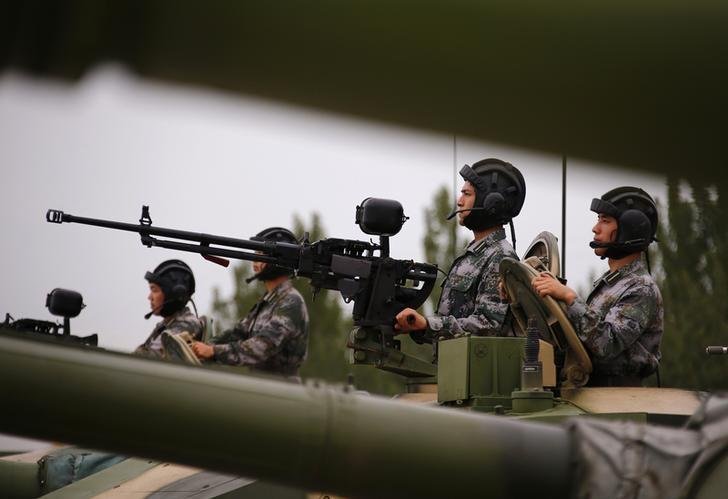 Earlier reports said the PLA units exercised in Tibet with several modern weapon systems including a new light battle tank being manufactured by China.
China and India have been engaged in a standoff in the Dokalam area in the Sikkim sector, where Indian troops stopped road construction by Chinese soldiers on June 16.
China claimed that they were constructing the road within their territory and has been demanding immediate pull-out of the Indian troops from the disputed Dokalam plateau.
India has expressed concern over the road building, apprehending that it may allow Chinese troops to cut India's access to its northeastern states.
India has conveyed to the Chinese government that the road construction would represent a significant change of status quo with serious security implications for it.
Doka La is the Indian name for the region which Bhutan recognises as Dokalam, while China claims it as part of its Donglang region.
Of the 3,488-km-long India-China border from Jammu and Kashmir to Arunachal Pradesh, a 220-km section falls in Sikkim.
Feature image source: Reuters/File Photo