Had it not been for a local rickshaw-puller, we would have never guessed that the big, sturdy iron gate fitted with a CCTV camera would open to a destitute slum. The collection of huddled shanties riddled with debris and dirt, evoked interest for many reasons. One, the security at the gate looked out of place. Second, we were asked to leave almost as soon as we stepped in.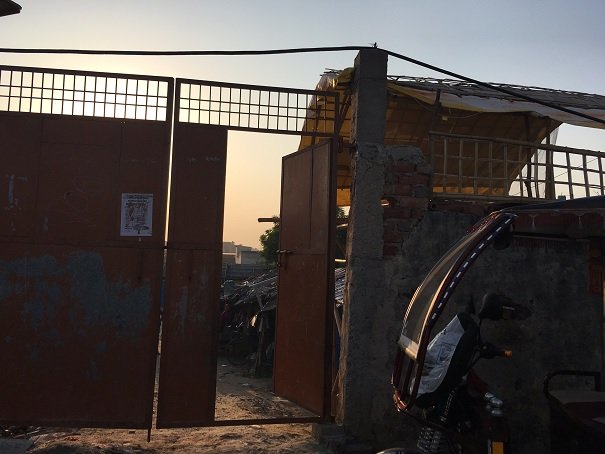 This tiny gated slum, located in an industrial area a few kilometres from Uttam Nagar in Delhi, houses 'Rohingya Christians', as inhabitants put it.
Like the rest of Rohingya Muslims in Delhi, they too came after fleeing the trouble-hit state of Rakhine in Myanmar around 2012. But unlike their Muslim counterparts, these 20-odd families are eking out a living away from the various ghettos of Rohingyas like Shaheen Bagh, Kalindi Kunj or the nearby Uttam Nagar.
After much prodding, a woman, the only one who seemed to know some Hindi, agreed to talk.
"We can't live with them [Rohingya Muslims] because they are different from us," she offered.
Moments later, she was stopped and asked to leave the spot by a group of men who turned up from one of the narrow alleys.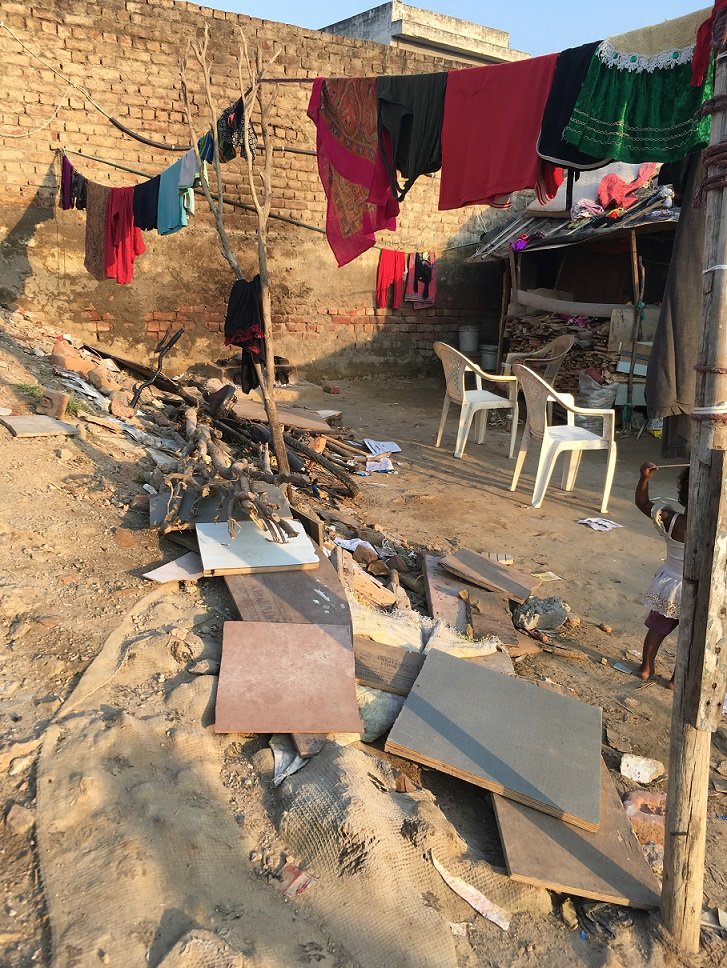 The men refused to speak to us as they "are not allowed to talk" and repeatedly referred to a pastor who they said does all the talking but is out of Delhi most of the time. Currently, the pastor is in Bengaluru, the men told us, but refused to either reveal his name or ethnicity.
They eventually relented and gave us a peek into their quiet and sheltered life in the capital city. John Sultan, who spoke fluent Hindi, said most of the "23 families" in the slum entered India in or after 2012. In Rakhine, John Sultan was Mohammed Sultan and his family was persecuted at the hands of the Army and Buddhists, he said.
"The Buddhists are brutal. They mercilessly kill and torture," he said.
John said that like him, many in this slum converted to Christianity after coming to India. When asked why they changed their faith, he however gave no reasons. In a low voice, he said that some of them were of Catholic faith in Rakhine itself. A boy in the group butted in saying he embraced Christianity only last year. He was promptly directed to keep mum.
All the inhabitants are registered with the UN refugee agency, they said. However, when requested to produce their UNHCR (United Nations High Commissioner for Refugees) cards, no one obliged.
As we walked a few steps, we saw a room full of children and a man reading from a book. It was a school, we were told, where students learnt Burmese and Hindi. Someone pointed to what they said was a shrine but we were not allowed to explore the area further.
Watch a video of the school and the shanties here:
Tension was palpable at this point and the crowd around us had swelled. We were now asked to leave and we did.
Outside, we met a few migrants from Uttar Pradesh who expressed ignorance about their neighbours. One of them told us that these migrants from Burma mostly worked as rickshaw-pullers in this area dotted with factories and that's all they knew about them.
Their number is small: Some 150 known Rohingya Christians as against 4,500 Rohingya Muslims estimated to be in Delhi. But one wonders why these desperate "nowhere people", who are struggling for acceptance and some space in an alien country, would be bothered with changing their faith, unless it promised them a brighter future. 
A commentator, without wanting to be named, said it may have to do with the tag of 'security concern' and 'terror threat' associated with the Muslims. It is on these grounds that the Indian government wants to deport the nearly 40,000 Rohingyas who have settled in India over the past five and more years.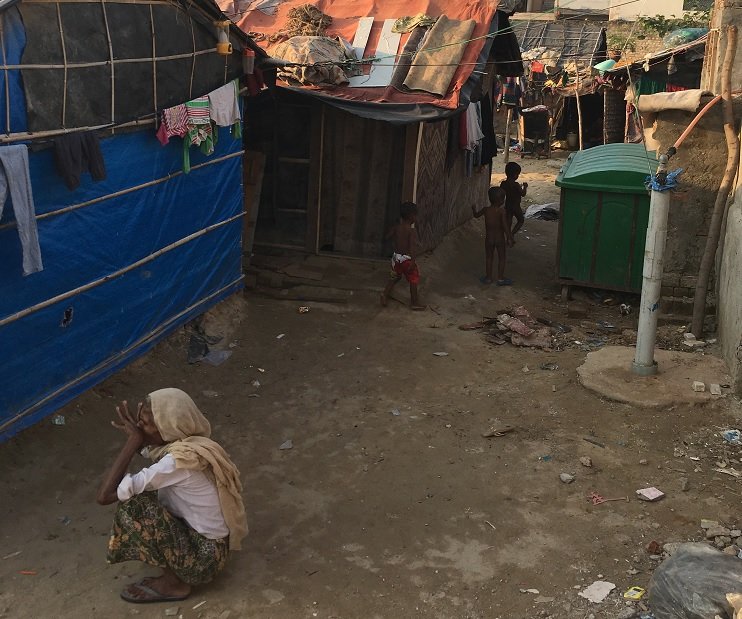 However, Mohammad Salim Siraj, member of an activist group for Rohingya Muslims' welfare called Social Legal Information Centre, says they were lured into converting their religion. "Inhe laalach diya gaya tha," he said, adding that while some of them changed their faith in India, others did that in Bangladesh where they initially fled. Refusing to comment further, Siraj said he has nothing to do with this matter.
Notably, Delhi is home to another refugee group from Myanmar of Christian faith. As per the UNHCR, India is currently sheltering some 5,000 Chin refugees from Myanmar, with Chin Christians (that make up almost 90% of them) mostly concentrated in West Delhi. Many of them moved as early as 1997-98 from the Chin state after facing "continuous persecution at the hands of Army that takes away fundamental rights of minorities", as per a pastor living in Vikas Puri who did not want to be named.
Meanwhile, a PIL in Supreme Court filed by two Rohingya Muslim refugees challenging deportation of close to 40,000 Rohingyas is likely to come up for hearing on October 3.