Only one Kashmiri Pandit family has so far returned to the valley officially – that is under former Prime Minister Manmohan Singh's rehabilitation scheme. But amid the unrest after the killing of Hizbul Mujahideen commander Burhan Wani by security forces, they are now contemplating leaving Kashmir yet again.
Jagannath, 85, and his wife Sarla Devi, 74, who live in Mattan in south Kashmir, are exploring options to go back to live with their daughters in Jammu.
This is after a mob allegedly threw stones at their house recently. South Kashmir is the worst-hit in the ongoing stir.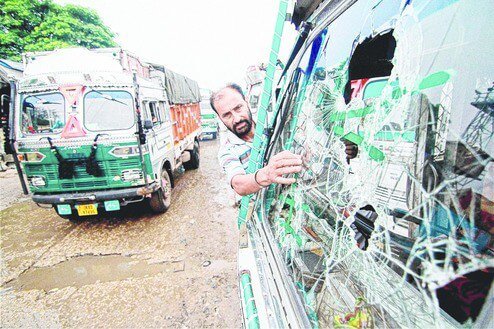 "It was daytime. I was sleeping and my wife was cooking. A mob threw stones at my house… My wife later told me that she saw a youth screaming that here was a Pandit home and let us attack it. They had come from other places. Later, police came and they fled," he told The Telegraph, adding that he is yet to take a final decision about leaving the valley.
The couple, originally from Kashmir, left the valley in the 1992 when militancy was at its peak and their house was later burnt down. They, however, relocated to Kashmir after the Centre announced a comprehensive package for the displaced Kashmiri Pandits in 2008. Their daughters were dead against this, but the couple moved to the valley nevertheless.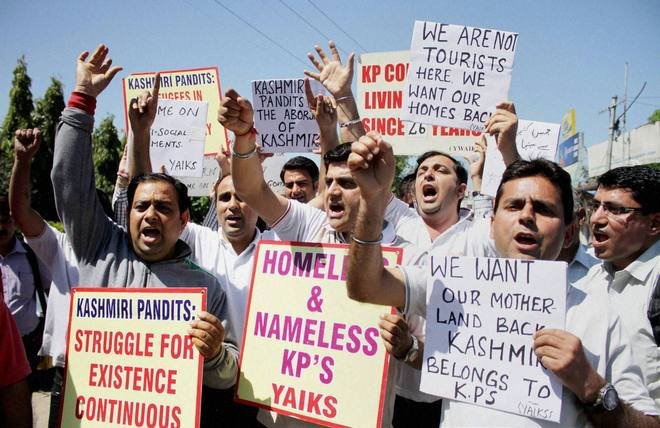 Earlier this week, 200 government employees who were living in various Kashmiri Pandit colonies in the Valley under the Special Employment package 2008, too had fled to Jammu alleging incidents of stone-pelting on their houses by Kashmiri youth.
On July 13, a group of displaced Kashmiri Pandits observed 'black day' to commemorate the July 13, 1931 riots against the community in the Valley and demanded better security amid the ongoing turmoil in Kashmir.
(With inputs from PTI)