Jayalalithaa's god-like status in the state of Tamil Nadu is well known. Now, a 'Amma' loyalist is planning to immortalise that status, by constructing a temple for his party supremo at a cost of Rs. 50 Lakh, reports The Hindu. 
A Chennai-based functionary of AIADMK, A.P. Srinivasan has taken up the initiative to build the temple, which will house a six-foot-tall bronze statue of the party leader. The temple will be at Iyeppedu, a village approximately 100 kms from Chennai.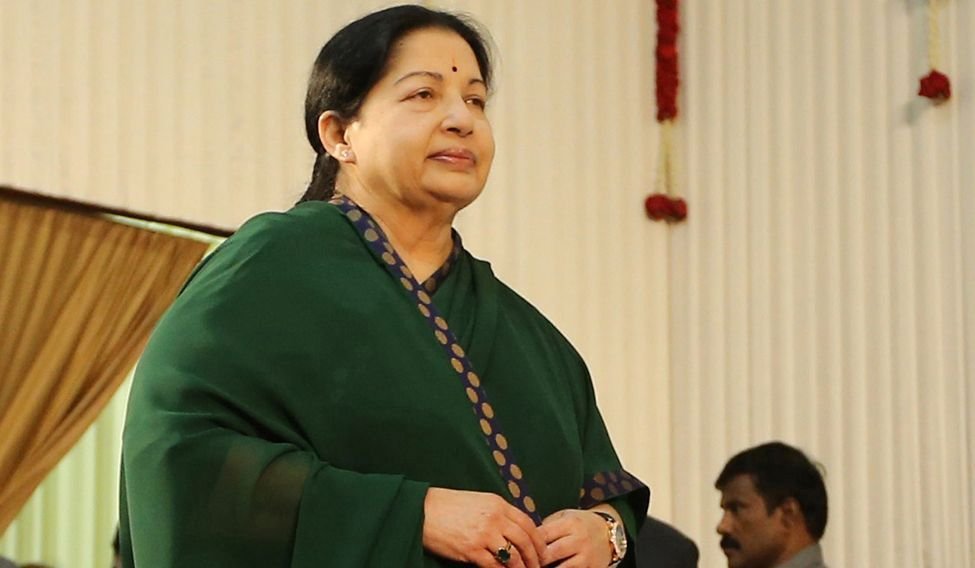 According to the report, Srinivasan had purchased a 1,200-sq ft land in Aishwarya Garden-II at Iyeppedu, 60 km away from Vellore, in 2008.
"I am a devotee of 'Amma', and this temple is to show my devotion to her. She is like God for us. I had purchased the land as an investment, but was harbouring this idea of constructing a temple for our party leader for long. My idea has gained form now," he said.
Srinivasan laid the foundation stone of the temple on Sunday with a gathering of villagers, friends, relatives, & party cadres from Chennai. 
Speaking to the Times Of India, Srinivasan said, "I will pool in the money from my family and friends. If like minded people want to contribute, they are welcome."
(All images sourced from PTI)