As lakhs of people streamed into Rajaji Hall in Chennai to pay their last respects to Jayalalithaa, the five-time CM of Tamil Nadu, one person stood motionless next to the body throughout. 
Sasikala Natarajan, Amma's closet friend and most trusted lieutenant who lived with her for over 25 years till her death on late Monday night, wasn't about to relinquish her spot for anyone. 
Sasikala Natarajan, closest to #Jayalalithaa, a powerful presence after her death https://t.co/TtJKJcmPAZ pic.twitter.com/OumKuMbaI2

— NDTV (@ndtv) December 6, 2016
After running things from the background for decades, the 59-year-old Sasikala is now a strong contender for taking the party's reins. 
Here is her incredible story:
An ambitious homemaker who came close to Jayalalithaa thanks to a video
Sasikala was the wife of R Natarajan, who was a public relations officer in the Tamil Nadu government, when MG Ramachandran (or MGR) was the chief minister. MGR at the time was close to Jayalalithaa and was grooming her for politics. 
Sasikala, described as ambitious in media reports, used to run a video parlour to supplement her income. She also bought a video camera and began shooting weddings in her locality. 
Sensing that her husband's boss, the Cuddalore district collector, knew MGR well, she used the connection to convince Jayalalithaa for a video shoot by her.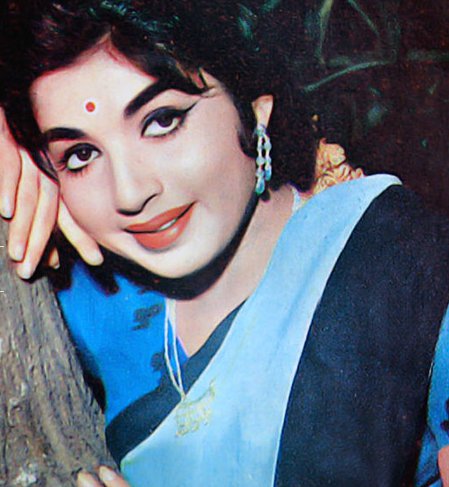 Jayalalithaa was wildly popular as a movie star at the time having just joined AIADMK and the video had the potential to earn Sasikala a good profit. 
Jayalalithaa wasn't kicked about the video initially, saying "After all, who am I? MGR is everything!" But eventually, she agreed. 
Sasikala and Jayalalithaa met in 1982. It is said that the two women bonded instantly.
Sasikala stood by Jayalalithaa like a rock, but was she also spying?
Jayalalithaa's star was on the rise in the AIADMK and so were the protests within the party. Her rise to the Rajya Sabha, propaganda secretary of MGR's party and eventually deputy leader of the party's parliamentary group was far from smooth. 
In fact, Jayalalithaa resigned at one point saying that she was responsible for all the confusion and ruptures in the party, but MGR brought her back in 1985. Jayalalithaa's lowest point was MGR's death, when she was humiliated at his funeral procession by MGR's wife Janaki and her family.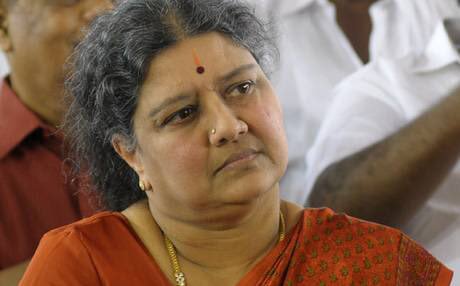 Throughout all this, Sasikala stood by a distraught Jayalalithaa like a rock. 
However, some claim that Sasikala was actually sent by MGR to spy on Jayalalithaa. Former AIADMK MP Salem Kannan claimed his correspondence with Jayalalithaa once reached MGR, and the leak was suspected to be Sasikala.
Sasikala's rise mirrors Jayalalithaa's rise
After much drama post-MGR's death when the AIADMK split into two factions, Jayalalithaa – proving to be more astute and popular in the party than MGR's wife Janaki – swept the state elections in 1991 to become the CM. And with the rise of Jayalalithaa, Sasikala became powerful too. 
It is said that she became so powerful that ministers began to take orders directly from Sasikala.
Sasikala moved in with Jayalalithaa around 1989, bringing with her as many as 40 people from her village Mannargudi to work as maids, cooks, securitymen, drivers and messengers. 
Sasikala's clan grew rich, as did her entire community
Sasikala did not come from a rich family, but was a member of the influential Kallar community. With her proximity to the CM growing, her clan grew rich quickly. A Mannargudi resident said Sasikala's brother, who was "jobless" in the 1990s became one of the most influential individuals in the Cauvery-delta region, amassing large amounts of property during Amma's reign. 
It is said the clan literally ran Tamil Nadu when the AIADMK was in power. The whole community benefited, with men from it placed in key positions. 
Subramaniam Swamy famously described Sasikala and her extended family as "Mannargudi mafia".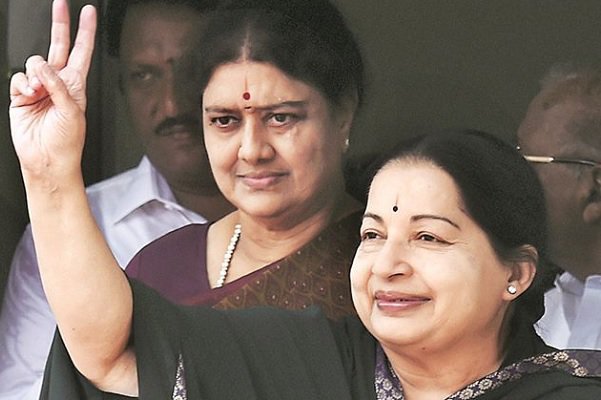 The clan also erected what reports say was an iron curtain around the CM that allegedly kept the chief minister away from party workers. Even their letters didn't reach Amma directly. 
But Jayalalithaa trusted Sasikala completely.
Sasikala's rise leads to Amma's downfall
It is speculated that the excesses committed by Sasikala and her coterie that led to Amma's defeat in the 1996 assembly polls. In 1995, Jayalalithaa had hosted a wedding for Sasikala's nephew VN Sudhagara, a wedding so lavish that it earned Jayalalithaa a Guinness World Record for hosting the largest wedding reception! 
What followed was a massive controversy and a court case over income disproportionate to known sources. Jayalalithaa strongly defended Sasikala in interviews, saying while she herself had no family, Sasikala was her surrogate sister. 
However, she did have a temporary fallout with Sasikala and disowned her nephew. She asked Sasikala to leave, only to welcome her back a few months later.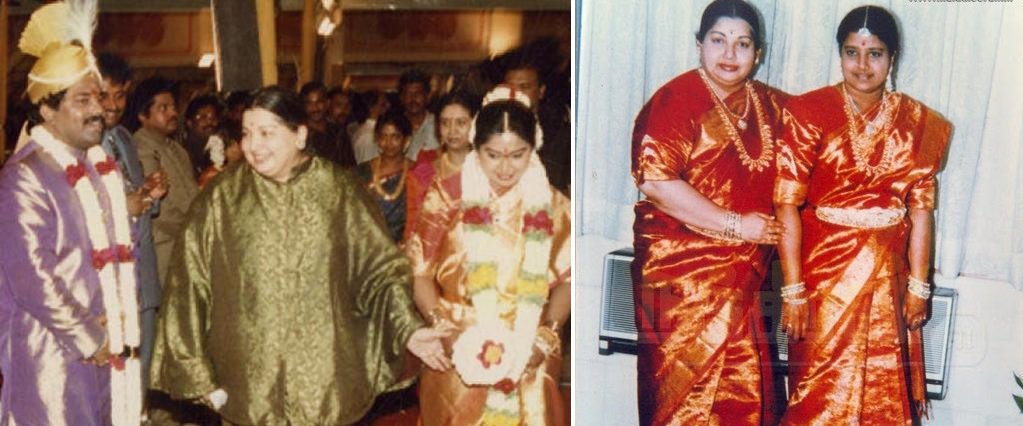 Questions over the nature of their relationship 
Jayalalithaa bestowed Sasikala with the status of her sister and even mother in public, but some went so far as to claim they were lesbians. In 2008, the rumour reached a crescendo when Amma exchanged garlands with Sasikala in a temple as part of her 60th birthday celebrations, or 'sashthiabdapurthy'. 
The day is usually celebrated as a symbolic second marriage and it's the men, who usually exchange garlands with their spouses. 
No wonder that the Kalaignar Television, run by family of Jayalalithaa's staunch rival M Karunanidhi, played up the footage with suggestive commentary sparking a war of words between the two parties.
The two women have a major fallout again
Was Amma unaware of what the "Mannargudi mafia" was up to? As per a Tehelka report, it was Narendra Modi who alerted Amma against the clan. It is said that Amma was shocked to learn how they were extorting from investors, taking money for transfers and postings, even possibly forging her signatures for key deals. 
Conspiracy theories claim Jayalalithaa saw a doctor and found out she being poisoned slowly and that her confidante's clan planned to dethrone her. But without ever revealing why, on December 17, 2011, Jayalalithaa asked the Mannargudi clan to pack up and leave her house.
But just 100 days later, she brought Sasikala back when she pleaded her innocence saying she would sever all links with her relatives "to continue to serve the TN chief minister". 
After this return, Sasikala was to remain Amma's shadow and her alter ego till the day of Jayalalithaa's demise. But with her mentor now gone, it remains to be seen what role Sasikala now plays in Tamil Nadu politics.