A leak occured in an ammonia filled gas tanker early Saturday morning leaving six persons dead and 100 others injured. The leak reportedly occurred when the tanker got stuck under a flyover on the Doraha Bypass Road along a canal, about 25 kms from Ludhiana.
Doraha Police Station's SHO Rajnish Kumar Sood said six persons died due to inhaling of the gas. The bodies have been shifted to a hospital in Ludhiana.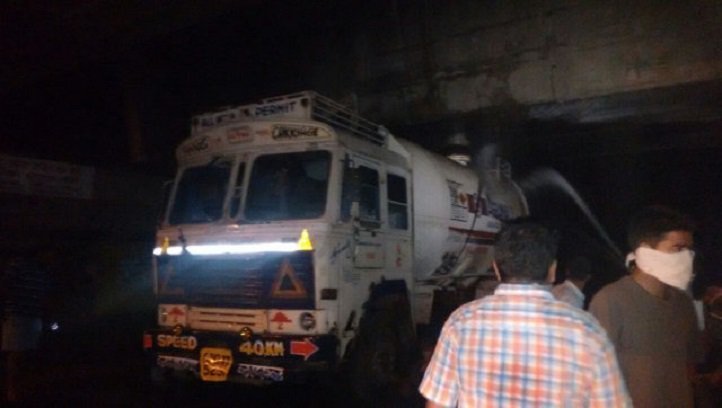 He said that around 100 other persons complained of breathing problem due to inhaling of the gas. The residents came out of their houses when the gas from the leaking tanker spread in and around Doraha, police said.
The affected people have been admitted to different hospitals in Doraha, Khanna and Ludhiana, the SHO said. The tanker, bearing registration number of Gujarat was going from Ludhiana side, the police said.
Details were still awaited and identities of the victims yet to be ascertained. Senior civil and police officers have rushed to the spot to take stock of the situation.