Amul is at its wittiest again. This time, a cartoon in support of RBI governor Raghuram Rajan getting a second term. 
Though they put a safe question mark in their tweet caption, the text inside the cartoon gives away their position on this issue.
"Let Raghuramain," it said.
There has been a hot debate about Rajan's future after BJP's newest entrant to the Rajya Sabha, Subramanian Swamy on May 12, had slammed the RBI governor for his decision to increase interest rates.
"I don't think he is fit for the country. His decision to increase interest rates to reduce inflation and stabilise the economy has backfired and badly affected the nation. All the industries have collapsed and as a result unemployment has increased," Swamy had said. 
"He should be packed off and sent back to Chicago at the earliest." he added.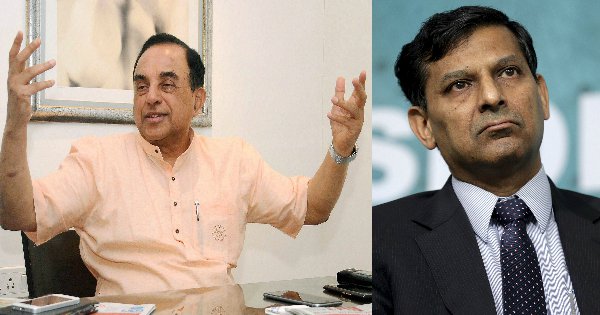 Five days later, Swamy even wrote to Prime Minister Narendra Modi seeking immediate sacking of the former IMF Chief Economist while alleging he was "mentally not fully Indian" and has "wilfully" wrecked the economy.
The RBI governor's term is set to end this September as speculation is rife on whether he'll be given a second term.
(With inputs from PTI)
(Feature image source: @Amul_Coop + PTI)