A day after a heart-wrenching video of a man in Assam carrying his brother's body on a bicycle went viral, chief minister Sarbananda Sonowal ordered an enquiry into the matter.
However, according to Sentinel Assam, the probe team which went to the Majuli constituency fell into the water when the bamboo bridge leading to the village collapsed.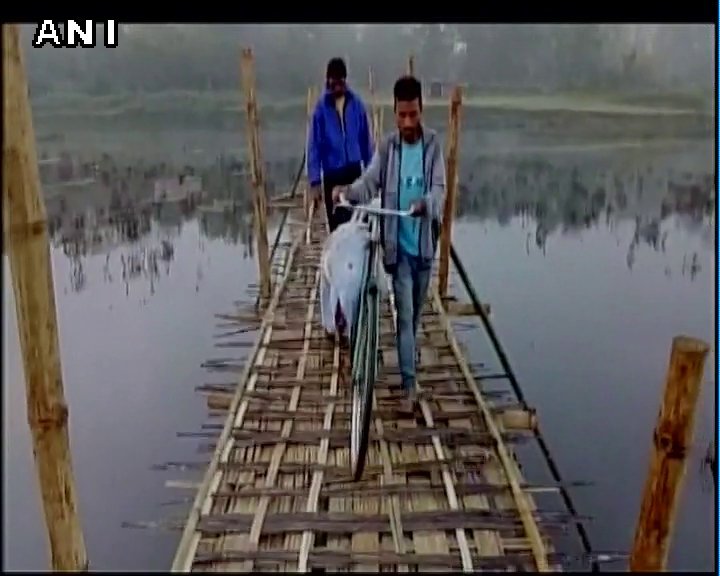 Notably, this was the same bamboo bridge that was used by the boy to carry his brother's body to their house in Luit Khabalu.
The probe team consisted of additional deputy commissioner Naren Das, joint director of health services Tankeswar Das and four other officials. All the officials sustained injuries after the bridge collapsed.
Meanwhile, Indian Express quoted deputy commissioner of Majuli district, Pallav Gopal Jha, as saying that they have initiated an investigation into the case and are probing whether the family made any calls for an ambulance or whether any hospital staff attended to the patient.
The video footage that went viral on Wednesday,  showed the boy using a cycle to carry his brother's body. He was crossing a bamboo bridge, which is the only link between his village and the mainland. Ambulances cannot travel due to the absence of a concrete bridge in the area, officials said. 
(with inputs from PTI)
(Feature image source: ANI)