Raj Thackeray had reason to celebrate after managing to get producer-director Karan Johar to relent to all his demands for the release of his Diwali blockbuster Ae Dil Hai Mushkil.  The Maharashtra Navnirman Sena chief went one step further and said that not just Johar, but every other Bollywood director who worked with a Pakistani artist would be required to pay a Rs 5 crore penalty to the Army Welfare Fund.  
While Thackeray's party painted this as a victory for India and their chief, Former Air Vice Marshal Manmohan Bahadur in response tweeted the problem with getting money from Bollywood producers to have their films released. 
Here's what he tweeted: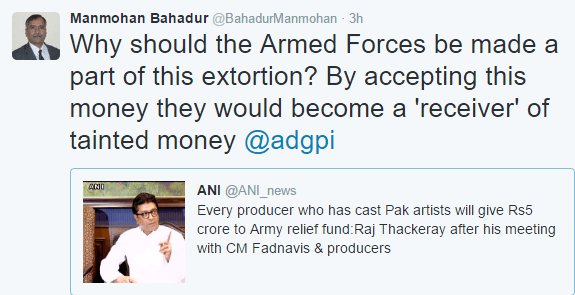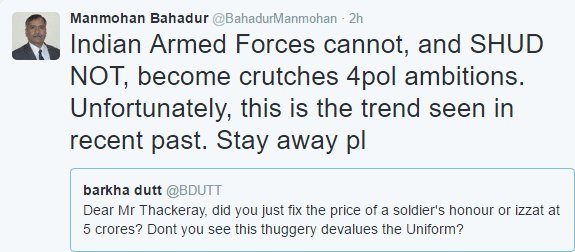 He also responded to a skeptic: 

And pointed out the real problem with these donations received through arm twisting

Thank you sir, for hitting the nail on the head just right.