Police horse Shaktiman, who was subjected to a brutal attack during a BJP protest in Dehradun on Monday, had his injured hind leg amputated in an emergency life-saving surgery on Thursday. 
The surgery was conducted at a veterinary hospital in Dehradun by a team of doctors, led by surgeon Feroze Khambatta. This happened hours after Army doctors from Pune opined that one of the hind legs of the horse that was fractured will have to be amputated as the animal might lose its life by Friday due to the spread of gangrene from the wound.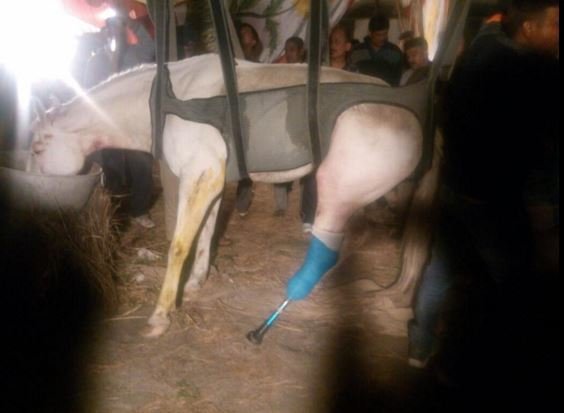 "The surgery has gone as planned," Uttarakhand DGP BS Sidhu said after the limb of the horse, which was still in pain and could not stand on its feet, was removed. 
The amputation comes three days after the attack that sparked an outrage and led to an FIR being filed against BJP MLA Ganesh Joshi. 
Senior Superintendent of Police Sadanand Date told ANI: 
"The surgery was basically necessitated by the fact that the blood supply has ceased to the portion of multiple fractures and it was essential for saving the life of the animal. We got the best possible surgeon in the country to perform the surgery and we hope he will be able to survive." 
Saying that Shaktiman will take a month to recover from the surgery, Sidhu said that in the meantime he will be given temporary prosthetic aid in the form of an artificial leg which will be tailor-made to his specifications. 
Meanwhile, a BJP worker identified as Pramod Bora was arrested from Haldwani in Nainital district for forcefully pulling the bridle of the horse and causing its fall at the protest on 14 March, Daate said. 
Bora has been handed over to a police team from Dehradun and is being taken to the state capital.
The horse in fact fell with its entire weight on its hind quarters under the combined impact of Joshi's frontal attack with a lathi and Bora pulling up its reins from one side, Date said.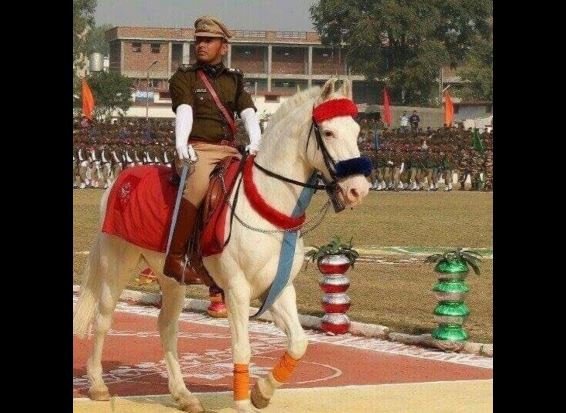 Shaktiman, a well-trained horse was part of the Uttarakhand Mounted Police for years.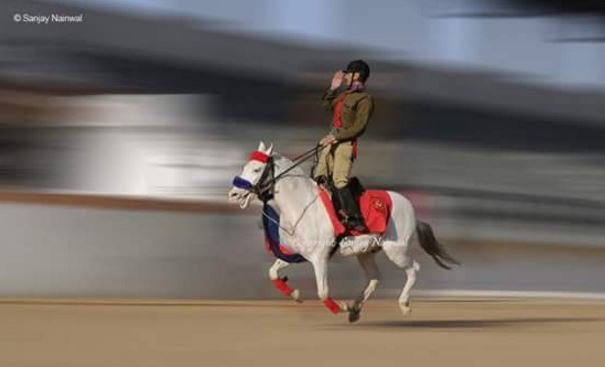 A five hour operation was performed on Tuesday after which the vetenirians were hopeful that Shaktiman's injured leg would not need amputation and that he would recover by April-end. 
An FIR had been lodged at Nehru Colony police station against Joshi and his associates.
Here's how Twitter reacted to the news: 
(With inputs from PTI)
(Feature image source: Twitter | @ANI_news)