Angad Paul, the youngest son of NRI industrialist Lord Swraj Paul, has died after plummeting from his penthouse in central London. 45-year-old Angad, educated at Massachusetts Institute of Technology (MIT), was the CEO of the diversified Caparo group founded in 1968 by his father.
He suffered massive injuries after falling eight storeys yesterday. He was pronounced dead on the spot by paramedics. Angad is survived by his wife Michelle, their two children besides his parents Lord Paul and Aruna Paul and three siblings. The cremation is likely on Thursday.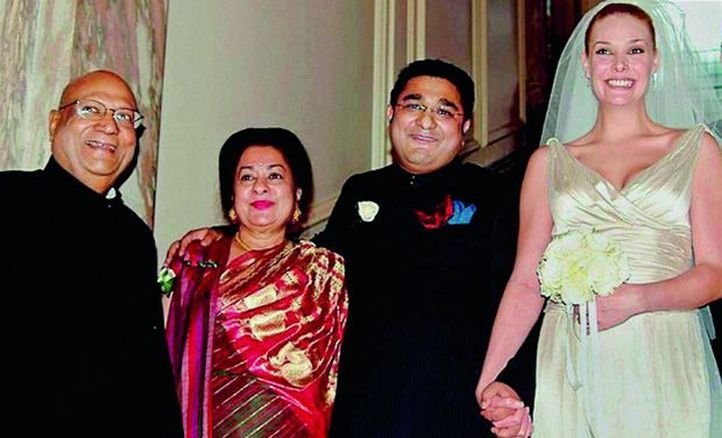 The London police said that it was inquiring into the circumstances of the incident but Angad's death was being treated as non-suspicious at this stage.
His tragic death comes in the backdrop of a crisis facing the Caparo industries which has been hit by a collapse in steel prices, forcing 16 of its companies to be put into administration, a process that is an alternative to liquidation.
An entrepreneur with commendable drive, Angad made India his special focus in recent years and set up some 25 plants across the country dealing with automotive ancillaries, steel tubes, power and financial services. The Caparo group with a turnover of some 1.5 billion dollars annually, encompasses 40 companies employing 10,000 people worldwide including India.
Its interests include manufacture of car components and steel pipes, hotels and hospitality. Several other projects include manufacture of superfast cars, films and design.
Angad was executive producer of a hit movie 'Lock, Stock and Two Smoking Barrels.'