Time magazine named German Chancellor Angela Merkel its 2015 "Person of the Year" on Wednesday, noting her resilience and leadership when faced with the refugee crisis and turmoil in the European Union over its currency this year.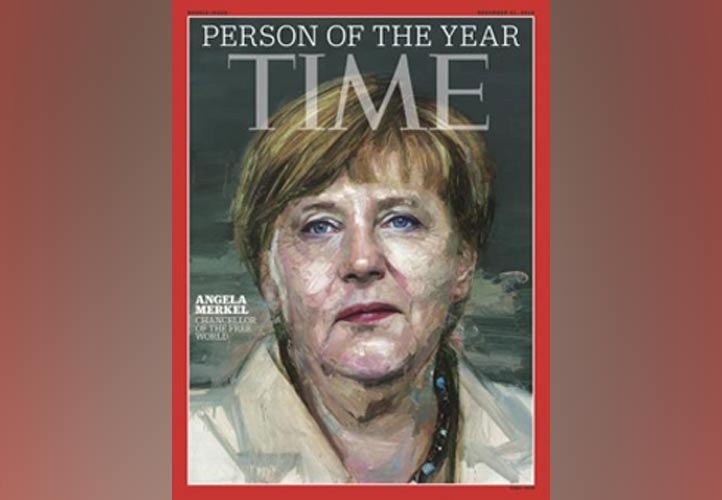 Time Magazine cover Person of the Year 2015 | Source: Reuters
Merkel topped a short list of finalists that included U.S. Republican presidential candidate Donald Trump, who came in third, and Islamic State leader Abu Bakr al-Baghdadi, who was runner-up.
Here's why Time chose Angela Merkel as the 'Person of the Year.'
1. Steadfast moral leadership
According to Time's Managing Editor Nancy Gibbs "Leaders are tested only when people don't want to follow. For asking more of her country than most politicians would dare, for standing firm against tyranny as well as expedience and for providing steadfast moral leadership in a world where it is in short supply, Angela Merkel is TIME's Person of the Year."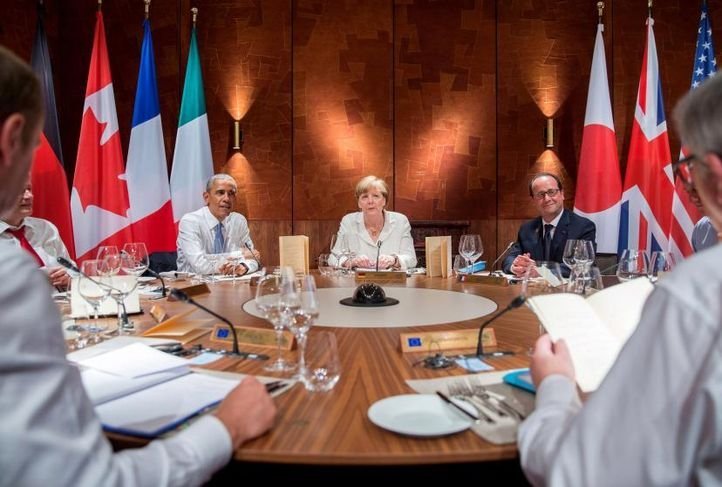 From left: U.S. President Barack Obama, Chancellor Angela Merkel and France's President Francois Hollande attend a working dinner at the G7 summit at the castle Elmau in Kruen, Germany on June 7, 2015. Leaders from the Group of Seven (G7) industrial nations met in the Bavarian Alps for a summit overshadowed by Greece's debt crisis and ongoing violence in Ukraine | Source: Reuters
2. No political style
Explaining the reasons behind selecting Merkel, Gibbs in an article titled The Choice also wrote "Her political style was not to have one; no flair, no flourishes, no charisma, just a survivor's sharp sense of power and a scientist's devotion to data. Even after Merkel became Germany's Chancellor in 2005, and then commanded the world's fourth largest economy, she remained resolutely dull—the better to be underestimated time and again."
3. The crises manager
"Merkel had already emerged as the indispensable player in managing Europe's serial debt crises; she also led the West's response to Vladimir Putin's creeping theft of Ukraine. But now the prospect of Greek bankruptcy threatened the very existence of the euro zone. The migrant and refugee crisis challenged the principle of open borders. And finally, the carnage in Paris revived the reflex to slam doors, build walls and trust no one.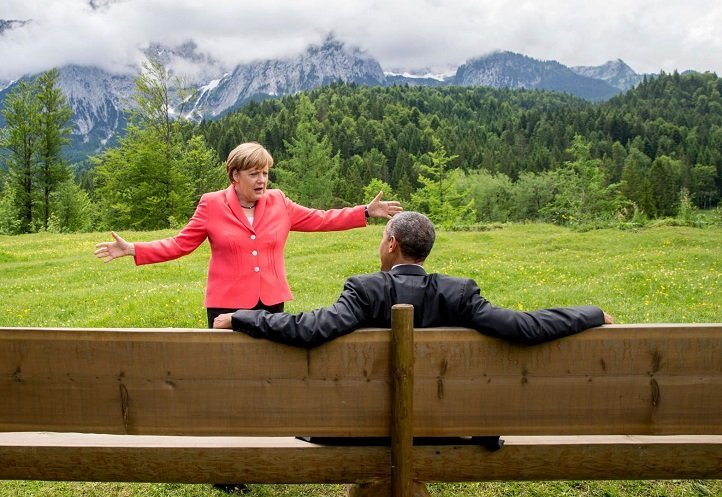 Chancellor Angela Merkel speaks with U.S. President Barack Obama outside the Elmau castle in Kruen near Garmisch-Partenkirchen, Germany on June 8, 2015 during the G7 summit | Source: Reuters
Each time Merkel stepped in. Germany would bail Greece out, on her strict terms. It would welcome refugees as casualties of radical Islamist savagery, not carriers of it. And it would deploy troops abroad in the fight against ISIS," the editor reasoned.
4. Confidence in people
In late August, when tens of thousands of migrants fleeing war in the Middle East streamed into Hungary, threatening a humanitarian crisis, Merkel agreed to suspend the European Union's asylum rules and allow them to continue into Germany. She declared to skeptical countrymen: "Wir schaffen das," which translates as, "We can do this."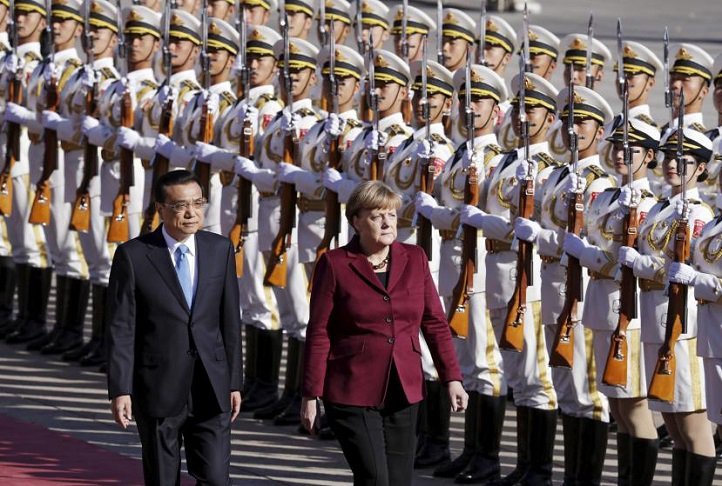 China's Premier Li Keqiang and Chancellor Angela Merkel inspect honor guards during a welcoming ceremony outside the Great Hall of the People in Beijing on Oct. 29, 2015 | Source: Reuters
5. For being welcoming, unafraid
"At a moment when much of the world is once more engaged in a furious debate about the balance between safety and freedom, the Chancellor is asking a great deal of the German people, and by their example, the rest of us as well. To be welcoming. To be unafraid. To believe that great civilizations build bridges, not walls, and that wars are won both on and off the battlefield," Time said.
(With inputs from Reuters)
Watch the Time video on Angela Merkel
Feature image source: Reuters